Communiqués de presse
Les dix premiers satellites de la constellation Iridium NEXT construits par Thales Alenia Space sont validés en orbite
Second batch of satellites ready for a launch scheduled on June 25
Cannes, June 14, 2017 - Following the launch of the first ten Iridium NEXT satellites in January 2017, their commissioning has proceeded very smoothly, as they passed all in-orbit tests with flying colors.
These satellites are now interconnected, and are operating in full compatibility with the initial Block One constellation.
Having passed this milestone, the second batch of ten satellites is now ready for launch on June 25 by SpaceX from the Vandenberg Air Force base in California.
© SpaceX
"The challenge for Thales Alenia Space was not just to deliver the satellites, but above all to commission the entire turnkey system and make sure that the two generations of satellites were fully compatible," said Bertrand Maureau, Executive Vice President, Telecommunication at Thales Alenia Space. "Our success in this operation clearly confirms our skills and expertise as a leading prime contractor for complex telecommunications systems."

The Iridium NEXT constellation offers global connectivity thanks to 66 interconnected satellites at an altitude of 780 km, along with nine spares in parking orbit and six more spare satellites on the ground. Totally independent from other any ground network, this international system provides unrivaled capability for communications on the move (individuals, land vehicles, aircraft, ships), and ensures full global coverage, including the oceans.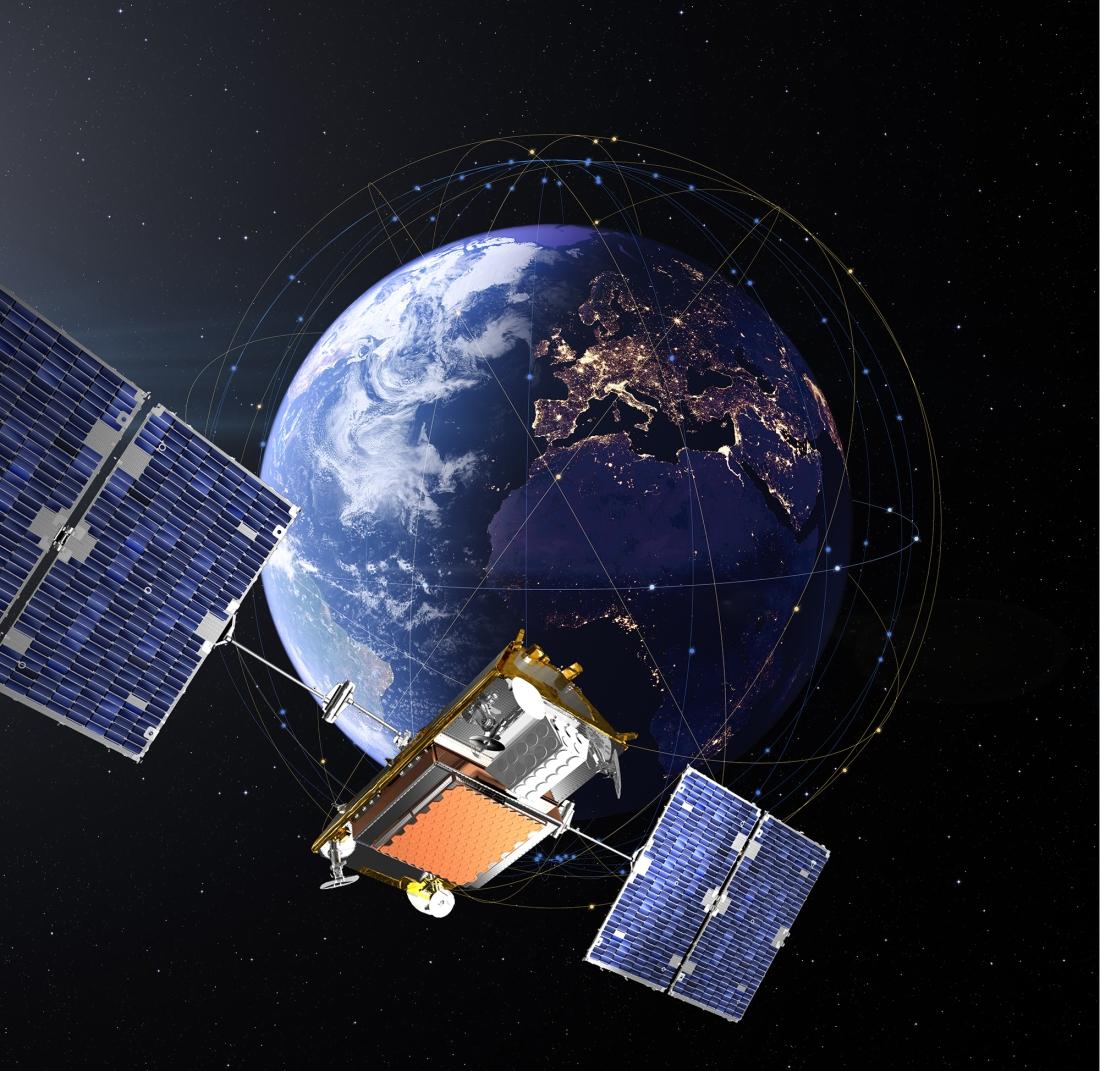 © Thales Alenia Space/Master Image Programmes

About Thales Alenia Space
Thales Alenia Space brings over 40 years of experience to the design, integration, testing and operation of innovative space systems for telecommunications, navigation, Earth observation, environmental management, exploration, science and orbital infrastructures. A joint venture between Thales (67%) and Leonardo (33%), Thales Alenia Space also teams up with Telespazio to form the parent companies' "Space Alliance", which offers a complete range of services and solutions. Thales Alenia Space has built up unrivaled expertise in dual (civil-military) missions, constellations, flexible high-throughput payloads, altimetry, meteorology, and high-resolution radar and optical observation. The company capitalizes on its strong legacy, while also making innovation a key to its strategy. By offering a continuous stream of new products and expanding its global footprint, Thales Alenia Space has established its leadership in today's fast-evolving space sector. Thales Alenia Space posted consolidated revenues of about 2.4 billion euros in 2016 and has 7,980 employees in nine countries. www.thalesaleniaspace.com

Thales Alenia Space Press Contacts:
Sandrine Bielecki
Phone: +33 (0)4 92 92 70 94
sandrine.bielecki@thalesaleniaspace.com
Chrystelle Dugimont
Phone: +33 (0)4 92 92 74 06
chrystelle.dugimont@thalesaleniaspace.com