Sous les projecteurs
VIDEO - StratoBus : top départ !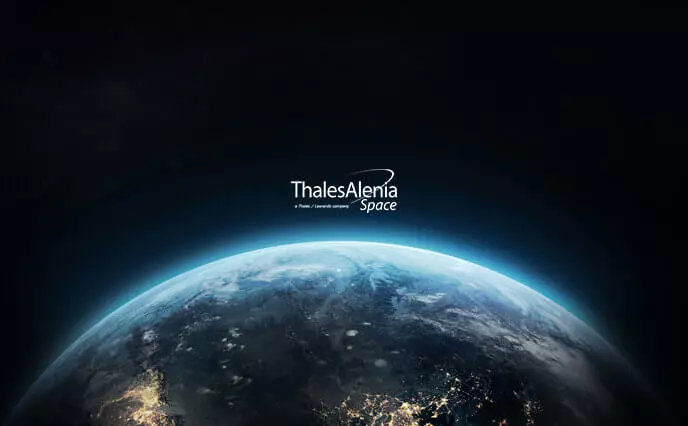 Sous les projecteurs
VIDEO - StratoBus : top départ !
We've spoken about it often since March 2014… First at the Thales Innov Days, then on the Net, in the press, on social networks and around water coolers! In a blink, Stratobus
TM
became the latest avatar of geeks in love with innovation and new technologies. It's been compared to a number of other concepts, from drones and zeppelins, to the Loon balloons from Google. As you have undoubtedly understood, Stratobus is neither a drone nor a satellite, but a bit of both at the same time! Led by Thales Alenia Space in conjunction with its partners, The Stratobus
TM
program officially kicked-off on April 26
th
Go Stratobus Go !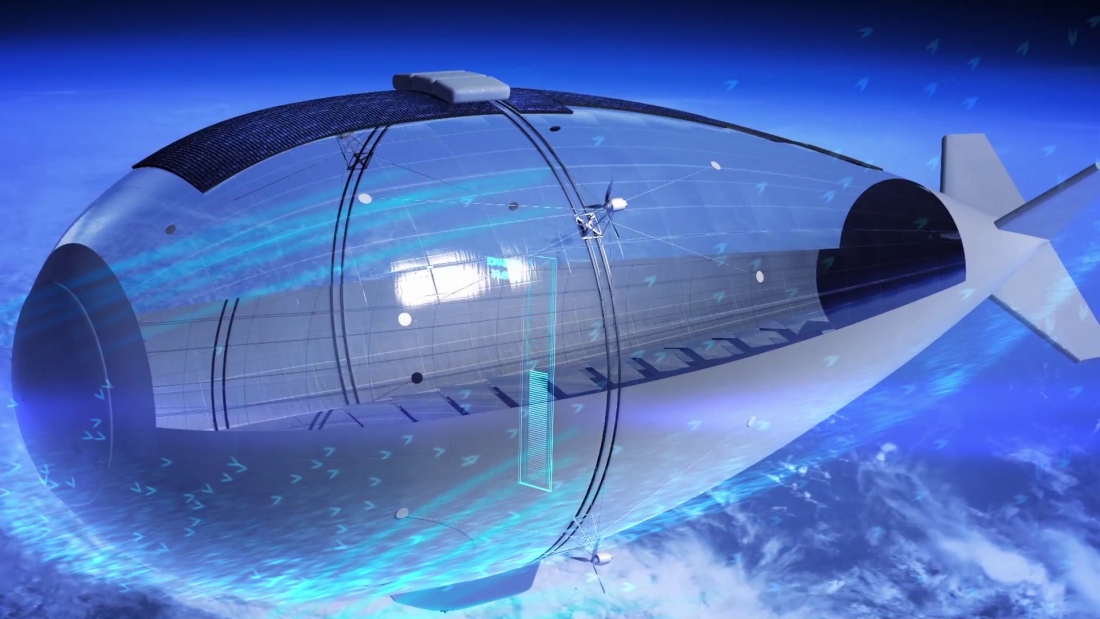 © © Thales Alenia Space/Master Image Programmes
Marking a real break with all existing models, StratobusTM is in fact a stationary stratospheric airship, offering autonomous operation and suited to multiple missions. It measures 100 meters long with a maximum diameter of 33 meters (328 x 108 ft), and weighs less than 5 metric tons. Designed to operate at an altitude of 20 kilometers (about 66,000 ft), above the jet stream and air traffic, StratobusTM can carry a payload of up to 250 kg (550 lb), with 5 kilowatts of onboard power. StratoBus doesn't need a launch vehicle to reach "orbit". It takes just four hours to reach the stratosphere, and about the same to come back down. Its operating economics make it a real "low-cost" product, extremely competitive for regional civil or military applications, including telecommunications, navigation, observation (especially surveillance), etc. More info in the Press Release



A hive of innovations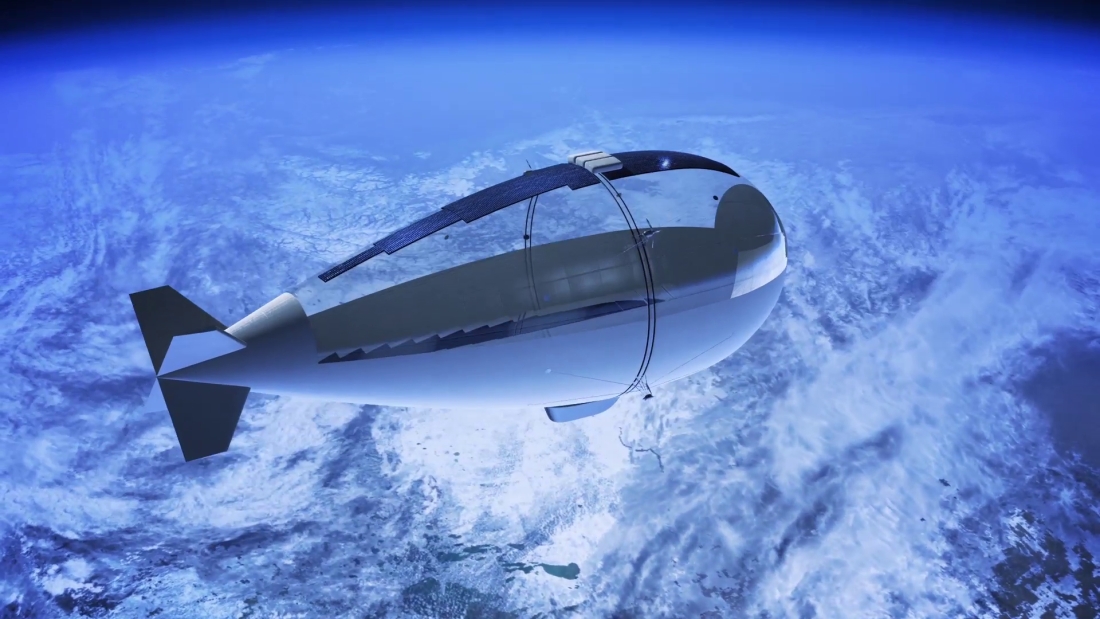 StratobusTM has in fact stirred so much enthusiasm because it incorporates a wide array of innovations: a solar concentrator inside the envelope, a reversible fuel cell (to accumulate a large amount of energy day and night), a ring around the airship to rotate the envelope so that it always faces the Sun, in all seasons, and much more. The StratobusTM remains stationary in its assigned stratospheric position thanks to four electric motors driving special propellers several meters in diameter, on either side of the airship. This propulsion system enables StratobusTM (first-generation version) to resist wind gusts of 90 km/h (56 mph) – and that's the big difference between StratobusTM and its stratospheric competitors.
Fair winds for Stratobus!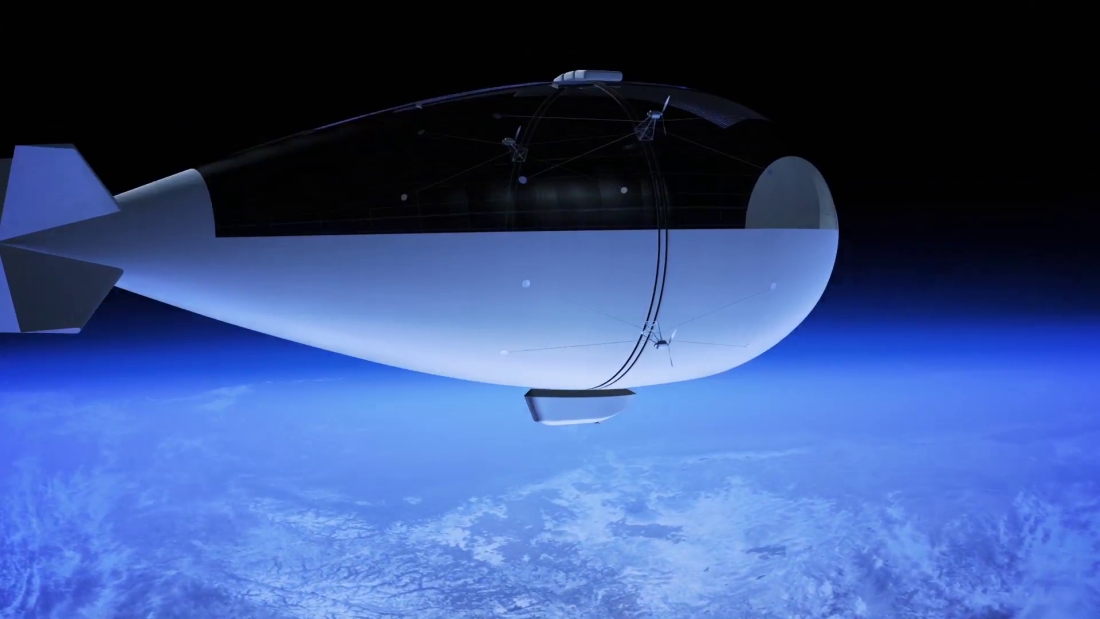 A perfect complement to satellites, StratobusTM can be used for missions up to five years (with with annual ground maintenance), mainly in tropical regions, where wind speeds generally do not exceed 90km/h. Several prospective customers have already indicated their interest, and are now awaiting a demonstration flight of a scale model, slated for 2018. This will pave the way for the first full-scale version of StratobusTM, which should hit the market in 2020.
Watch the new Stratobus video (April 2016)

[[asset:video:153251 {"mode":"full","align":""}]]
Copyrights: © Thales Alenia Space/Master Image Programmes