November 17, 2016. Astronauts Peggy Whiston, Oleg Novitski and Thomas Pesquet, representing NASA, the Russian space agency Roscosmos, and the European Space Agency (ESA), have boarded the Soyuz MS-03 capsule. The Proxima mission is now in the starting blocks, ready to take these three astronauts to the International Space Station, circling the Earth at an altitude of 400 kilometers. After the traditional countdown, the rocket lifts off. The launch is successful, everybody smiles! Peggy, Oleg and Thomas arrive safe and sound two days later, as the Soyuz docks to the ISS. They get a hero's welcome inside the ISS crew space. As you can see on their faces, they're overjoyed!
"Ground Control to Major Tom"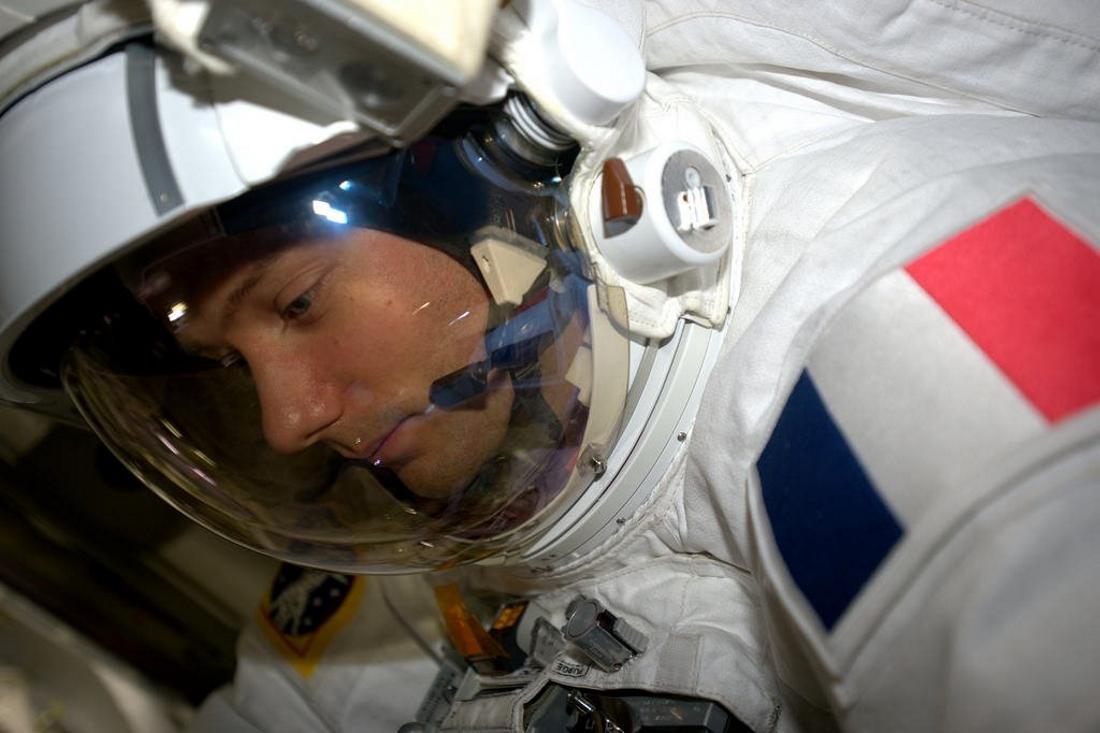 Thomas Pesquet, the tenth French astronaut to travel to the International Space Station, has been preparing for this mission for over six years.. @Thom_astro [his Twitter handle] quickly starts to share his passion for space with the public. And space fans the world over are delighted to share, via social networks, his experiences on the Station, favorite songs, funny anecdotes (like the first haircut "made in ISS"), and more.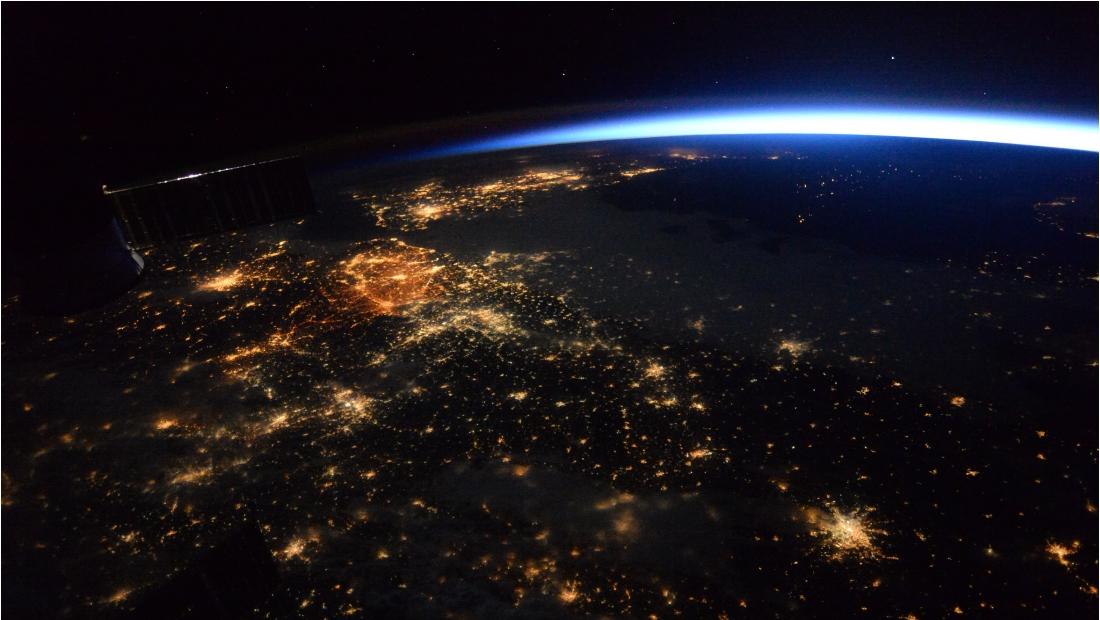 Sunrise or Sunset?
But it's above all his photos of our planet that have attracted the most attention, because Thomas Pesquet is clearly a very talented space photographer. ESA's latest astronaut has shot the Earth from all angles: desert landscapes, offbeat shots, snow-covered land… taken both day and night. A city at night has its own beauty, and this is magnified when the shots are taken from the International Space Station! Thomas' photos are magic, offbeat, infused with poetry, sometimes amusing, and always caring, earning him unanimous praise.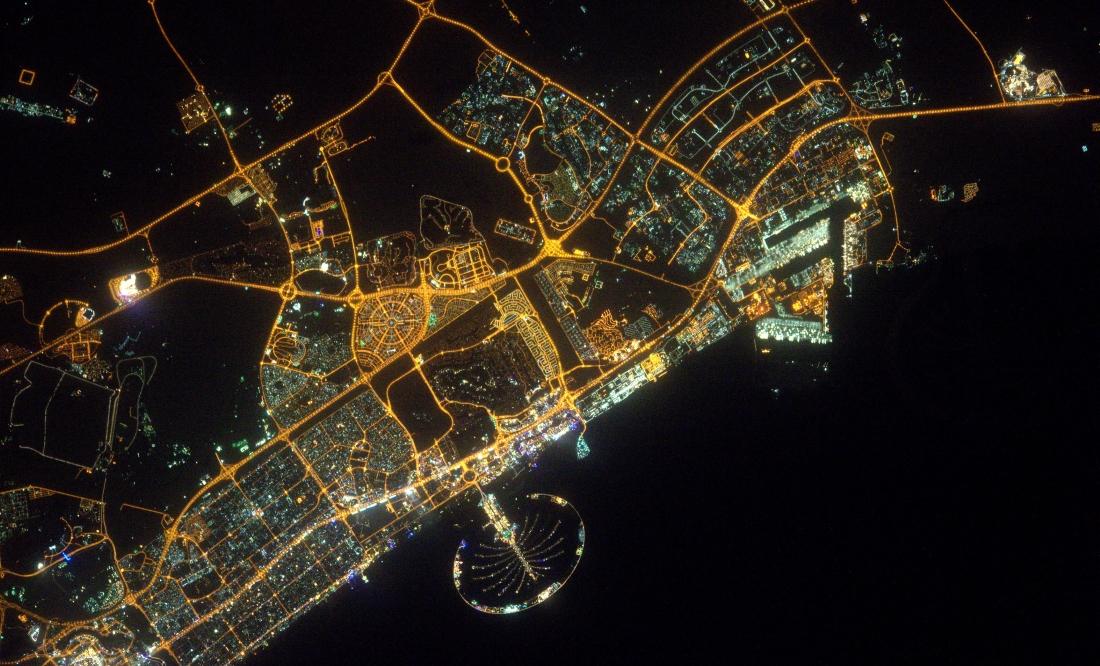 Dubai by night
Over the last few months, Thomas Pesquet has been able to bring Space into thousands of households, especially their younger members. In fact, many space fans on Earth have come to identify with the astronaut, a rather rare thing these days. Like your favorite teacher, Thomas Pesquet has made space really ACCESSIBLE. He has undoubtedly sparked renewed interested in this sector, and perhaps inspired new vocations among the younger generation.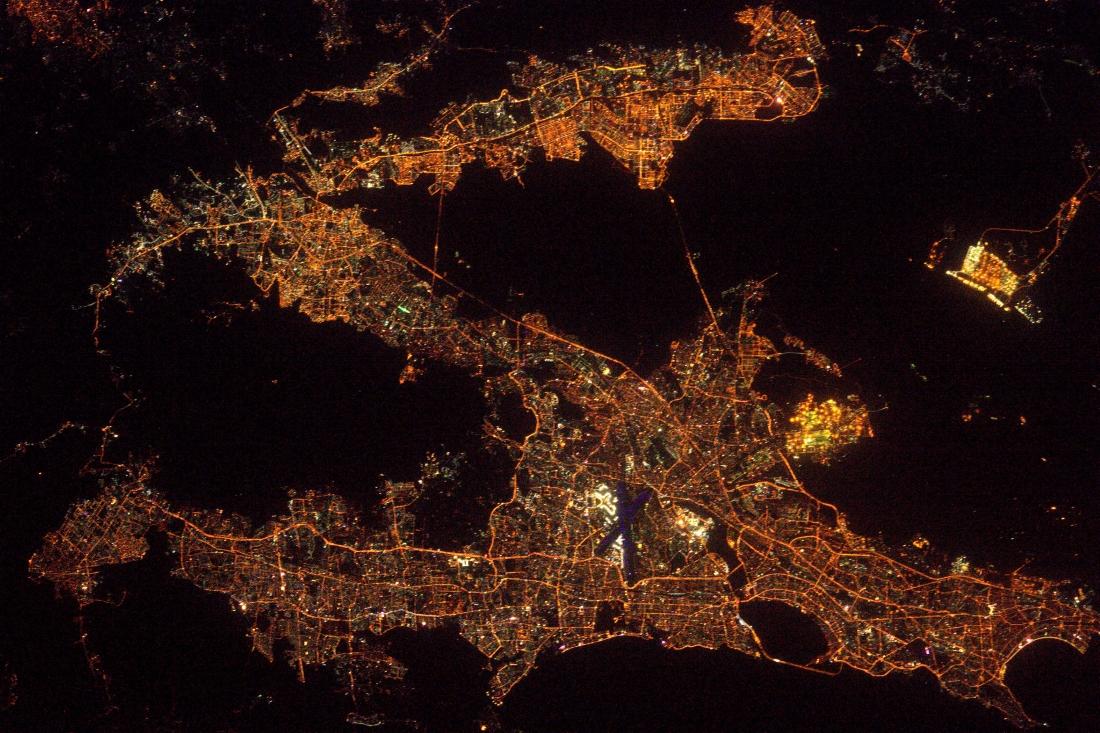 Mumbai - India
Thomas Pesquet focuses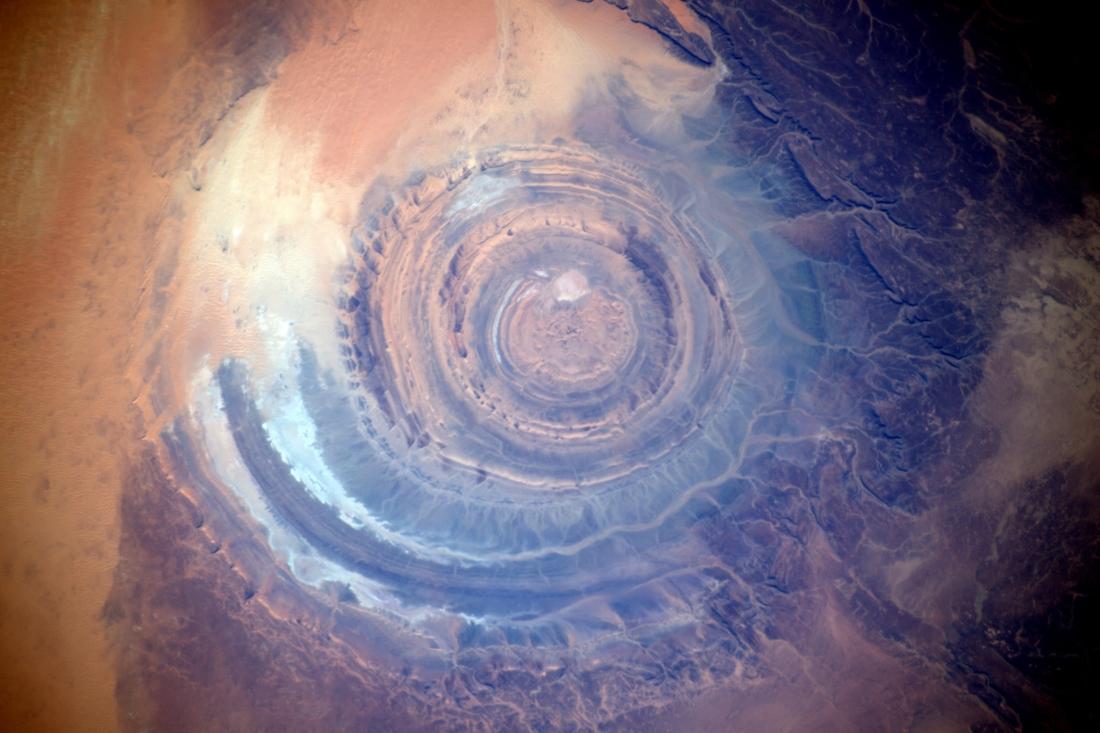 "Eye of Africa" - Sahara desert, Mauritania
At Thales Alenia Space, we wanted to pay a modest tribute to Thomas' photography, by showing a small selection of his photos. If you want to see more of these exceptional shots, just follow Thomas Pesquet on social media. All of Thomas Pesquet's space shots were taken from the Cupola, the observatory module on the Space Station, nicknamed "The Window into Space". Offering astronauts an unexcelled view of Earth, the Cupola was built by Thales Alenia Space in Turin, Italy. @Thom_astro: when will you organize a photo exhibition on terra firma?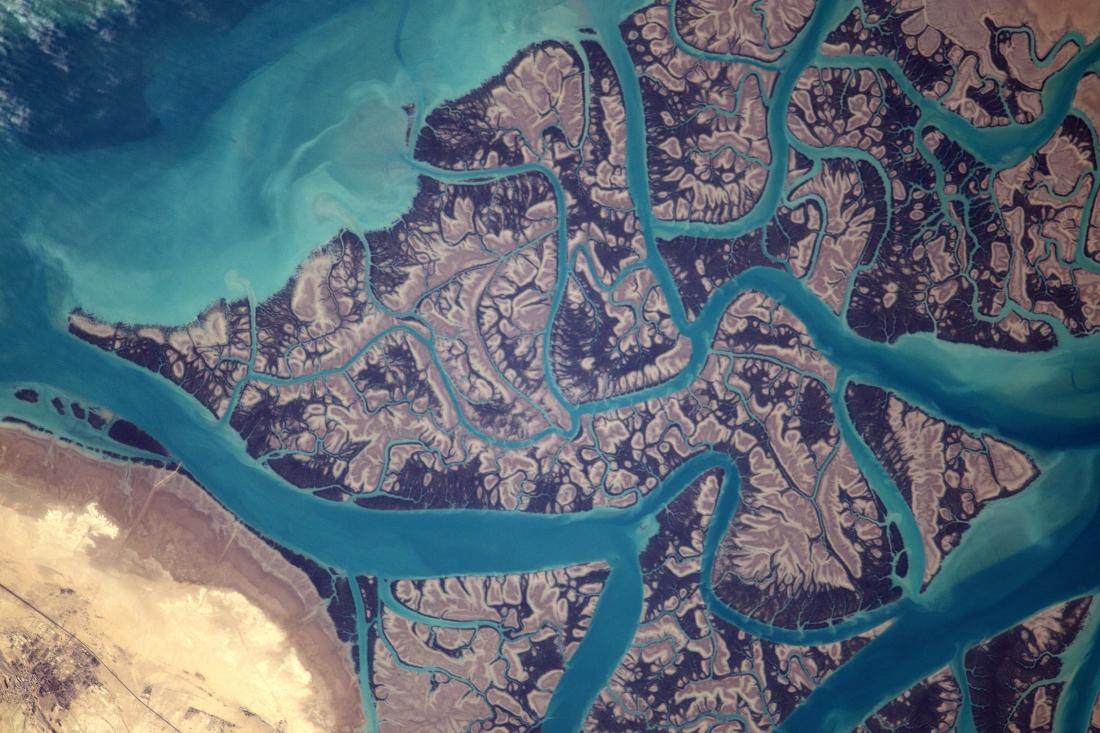 Persian Gulf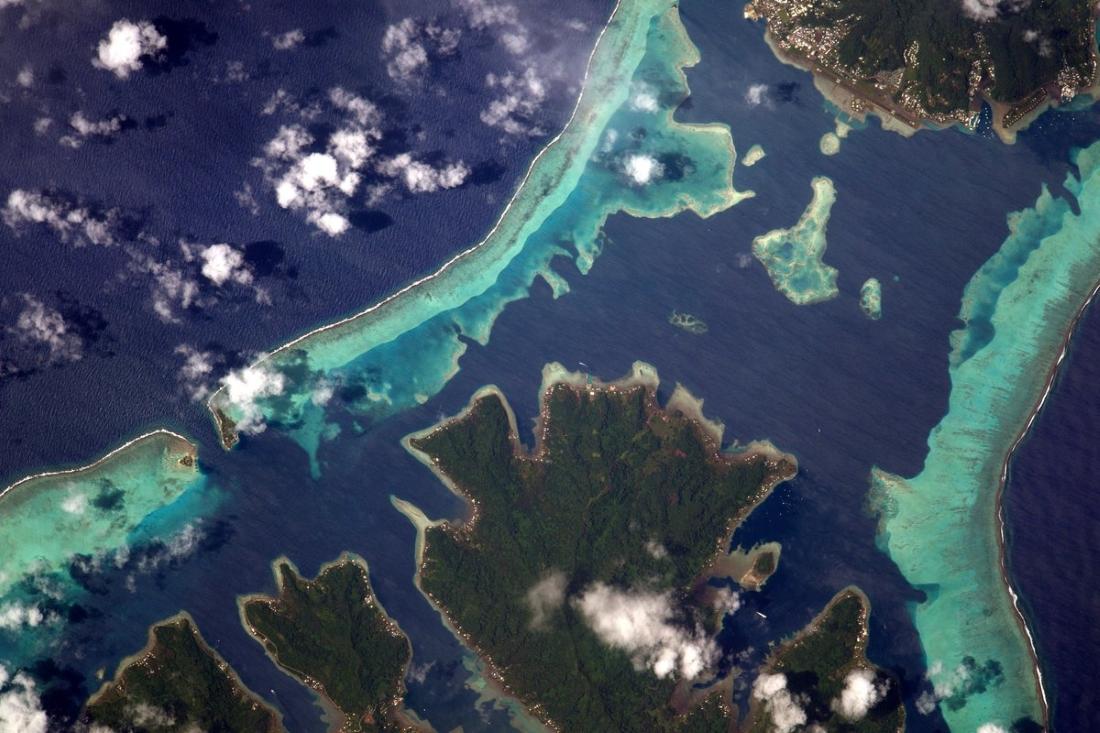 Paradise in the antipodes: Tahiti and French Polynesia!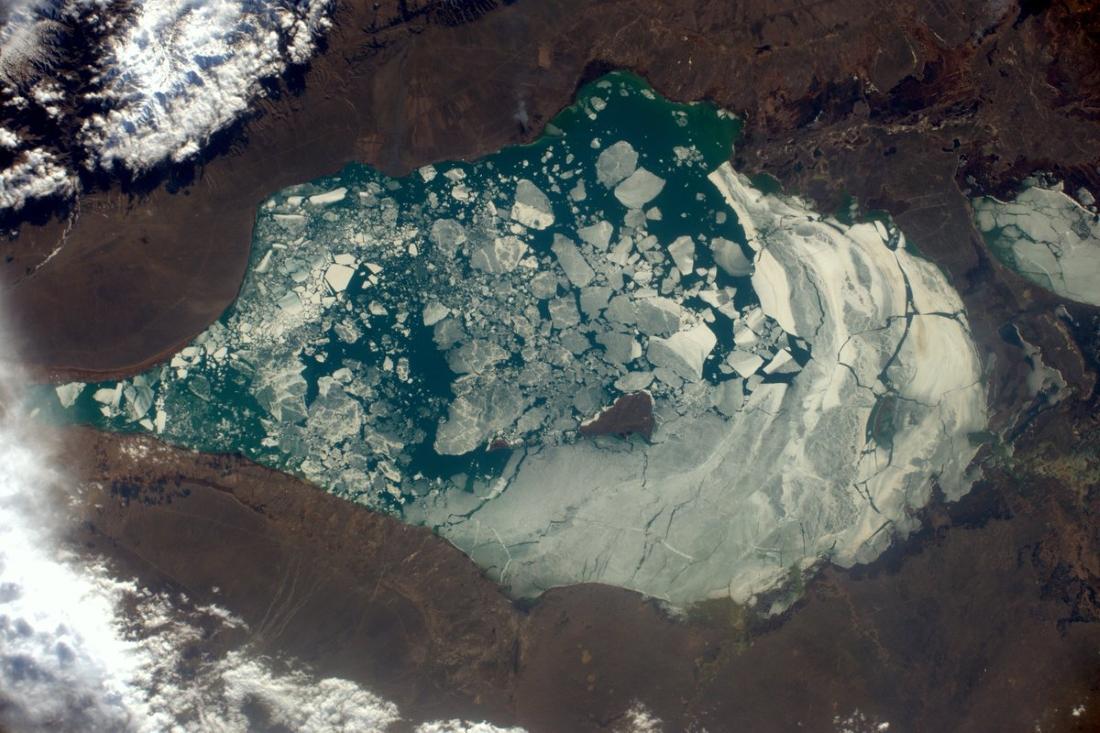 A frozen lake in the Himalayas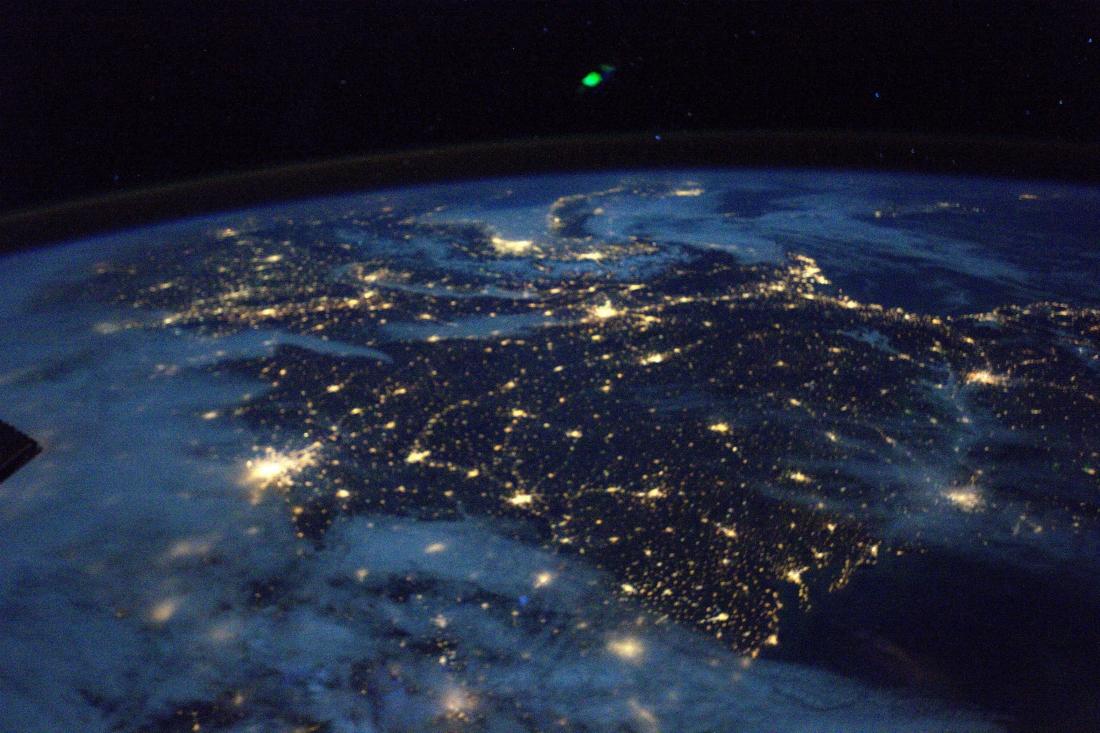 France at night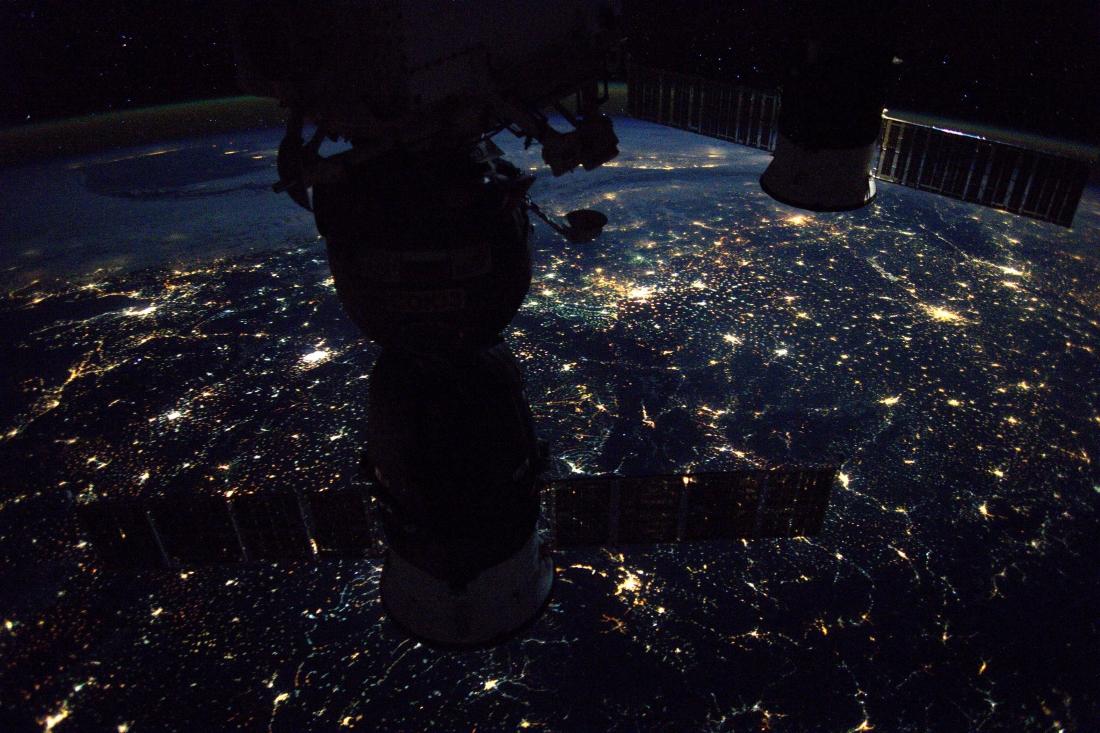 Soyuz flying over Europe
Many more stunning photos by Thomas Pesquet available on the following link: click here
Photo copyrights: © ESA / © NASA - Photos by Thomas Pesquet