Sous les projecteurs
La Cupola, la fenêtre de l'Espace !
Sous les projecteurs
La Cupola, la fenêtre de l'Espace !
The Cupola on the International Space Station is not only a spectacular robotic work area, but also a real control center that allows astronauts to work while enjoying a direct view outside the ISS. It is an exceptional observatory to study both our planet and the cosmos, because of seven portholes, six on the sides and one on top, giving a real 360° view. Each porthole is composed of two 25mm thick panels, surrounded by two thinner panels that protect them on both the inner and outer surfaces. These are the largest windows ever installed on a manned space station. The Cupola has become a real "control tower" for the ISS, since it enables astronauts to monitor all arriving and departing spacecraft, not to mention providing a great background for space selfies! It was also used for experiments to take high-definition photos for NASA as well as shots of the Earth for ESA. These exceptional photos greatly contributed to the Space Station's reputation as an observatory.
International Space Station: the future is already here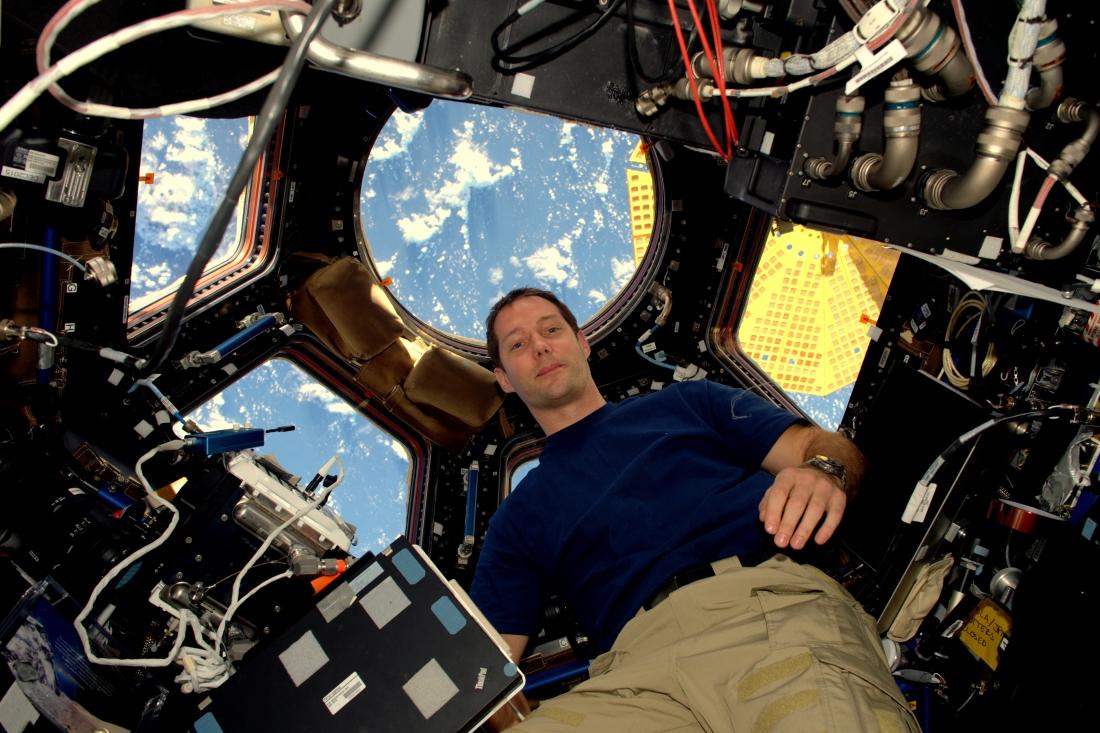 27,700 kilometers per hour, 15 orbits per day, altitude 400 km, over 400 metric tons, as large as a football field, more than 1,200 cubic meters of habitable space… These eloquent figures provide just a hint of the reality of the most complex construction ever seen in space.
Thanks to a suite of sophisticated instruments, the Space Station allows scientists to work in microgravity, to conduct medical, physical, biological research, to develop new materials and test technologies.
The ISS holds a special place in the hearts of Thales Alenia Space's engineers. The company has provided fully half of the pressurized volume on the ISS, including Nodes 2 and 3, the Leonardo Permanent Multipurpose Module (PMM), the Multipurpose Logistics Modules (MPLM) and the Cupola, the Columbus lab structure, and the cargo modules for the ATV resupply vessels. Thales Alenia Space also builds, on behalf of Northrop Grumman, the pressurized cargo modules (PCM) for the Cygnus resupply vessels.
Copyrights for the 2 photos of La Cupola: © ESA/NASA