Sous les projecteurs
Rencontre avec Susana Martinez, Responsable Projet chez Thales Alenia Space España
Sous les projecteurs
Rencontre avec Susana Martinez, Responsable Projet chez Thales Alenia Space España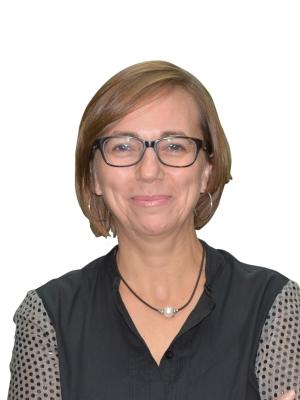 Space Q&A. Can you please explain your job?
Susana Martínez: I work at the Program Management Office of Thales Alenia Space España. I lead projects to design, manufacture and test space systems and equipment for satellites.

Space Q&A. What makes you proud in your day-to-day activity?
S.M: I am very proud when I am informed about the successful launch and operation of a satellite equipped with units and systems developed by the teams under my responsibility, especially for those units and systems developed in very complex situations. Satellites cannot fail during their lifespan and they cannot be repaired. Our responsibility is to develop very reliable units to ensure the satellite carries out its mission.

Space Q&A. Which event in your career marked you the most?
S.M: The most relevant event was to be selected as a member of the payload proposals team. This opened the door for me to be part of one of the most strategic areas of growth and diversification for the company: leadership in optical observation instruments. I am now leading a key project for the preliminary technological development of a Thermal InfraRed Imager (TIRI). This instrument will be used for remote sensing applications such as water resource management and crop monitoring, a key to addressing the nutritional needs of the world´s population over the next few decades.

Space Q&A. In three words, what are the qualities required in your profession?
Professionalism
Tenacity
Willingness
Copyright:
Artistic view: © Thales Alenia Space/Briot