Sous les projecteurs
Node 2 : 10 années en parfaite "Harmony"
Sous les projecteurs
Node 2 : 10 années en parfaite "Harmony"
Today marks the 10th anniversary of the Node 2's launch to the International Space Station (ISS). For those whose memories have grown dim, here are some highlights from Harmony's story.
On October 23, 2007, Space Shuttle Discovery lifted off from NASA's Kennedy Space Center in Cape Canaveral, Florida. Discovery carried a crew of seven on this mission, dubbed STS-120, including ESA astronaut Paolo Nespoli, from Italy, and the Node 2 module, paving the way for the station's expanded research capabilities.
The module was officially named on March 15, 2007, following a competition involving more than 2,200 students from 32 American states. Six different schools submitted the name "Harmony." A panel of NASA educators, engineers, scientists, and senior agency management selected the name because it symbolizes the spirit of international cooperation embodied by the station, as well as the module's specific role in connecting the international partner modules.
A multitasking connecting module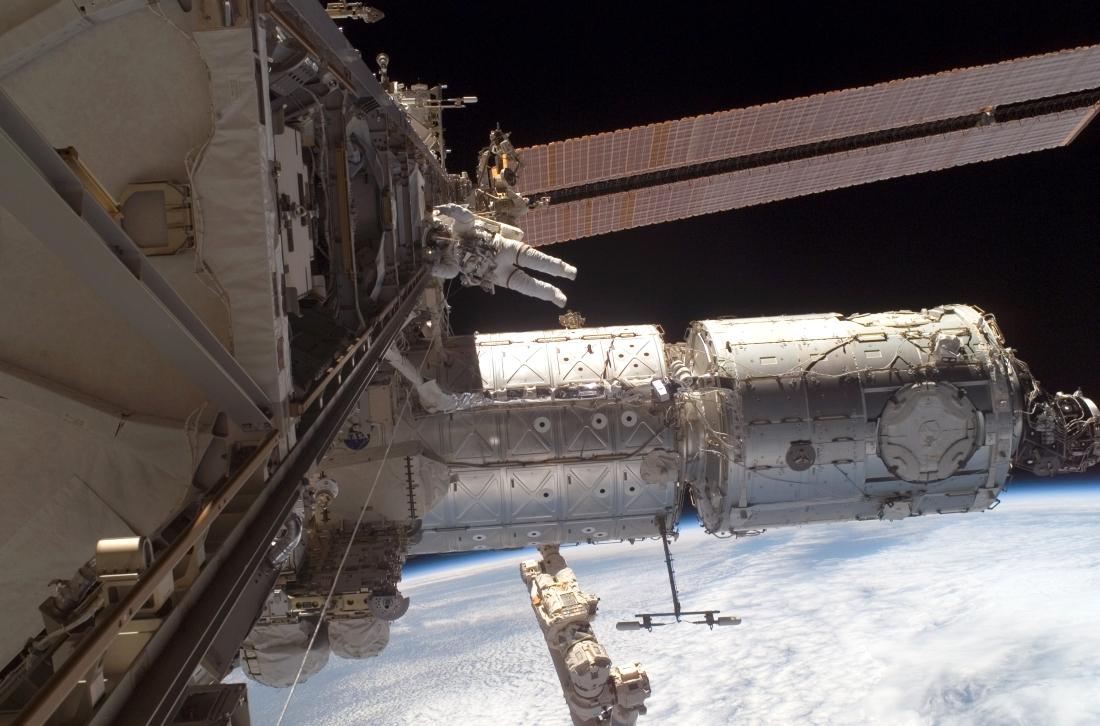 The inter-connecting Node 2 – based on the structural design of the Multi-Purpose Logistics Modules (MPLM) and Europe's Columbus laboratory – plays a critical role in the station's task of hosting Columbus and Japan's Kibo module.
Node 2 was not the first European-built module attached to the ISS, but it was the first designed to remain attached for the rest of the station's life.
European Space Agency astronaut Luca Parmitano playing the guitar in the Harmony node of the International Space Station - Oct. 26th 2013
This module was built for NASA by Thales Alenia Space in Italy, under contract to ESA and the Italian space agency ASI. It also provided a docking port for the discontinued Space Shuttle and the Japanese HII transfer vehicle, while serving as an attachment point for the Multi-Purpose Logistics Modules. In addition, Node 2 provides a base for the Space Station's robotic arm, Canadarm 2.
Thales Alenia Space provides half of the Space Station's pressurized volume!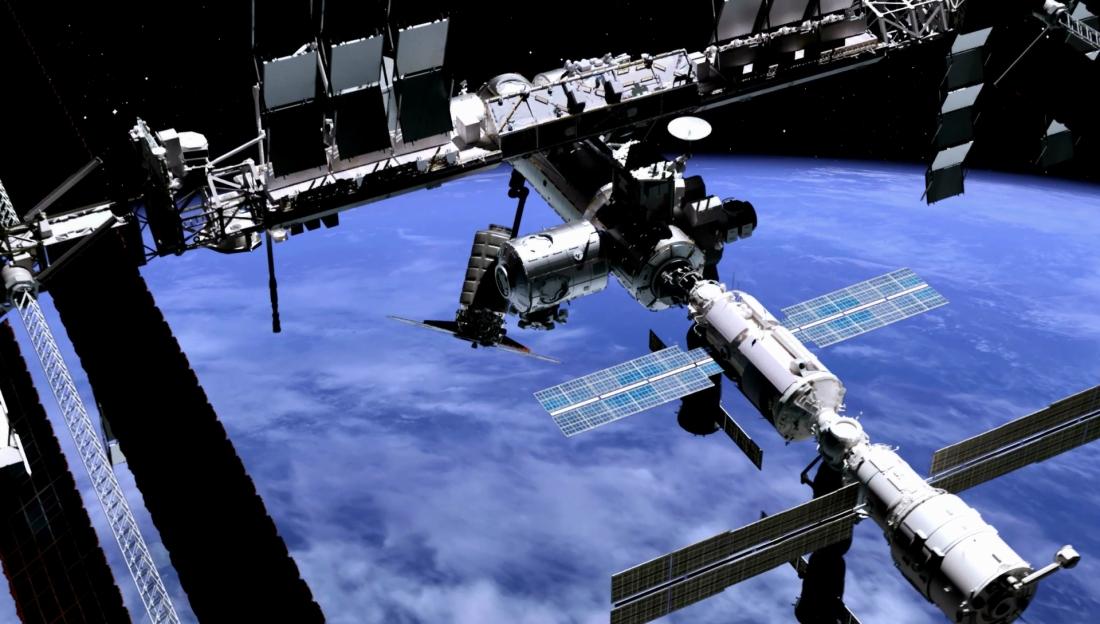 The ISS holds a special place in the hearts of Thales Alenia Space's engineers. The company has provided fully half of the pressurized volume on the ISS, including Nodes 2 and 3, the Leonardo Permanent Multipurpose Module (PMM), the Multipurpose Logistics Modules (MPLM) and the Cupola, the Columbus lab structure, and the cargo modules for the ATV resupply vessels. Thales Alenia Space also builds, on behalf of Orbital ATK, the pressurized cargo modules (PCM) for the Cygnus resupply vessels. Another Cygnus will be launched in the coming weeks. Stay tuned for the latest info.
Copyrights:
Photos: ©NASA
Last artistic view: ©Thales Alenia Space/Master Image Programmes