Communiqués de presse
NanoRacks intègre Thales Alenia Space dans son équipe en charge du module de sas commercial pour la station spatiale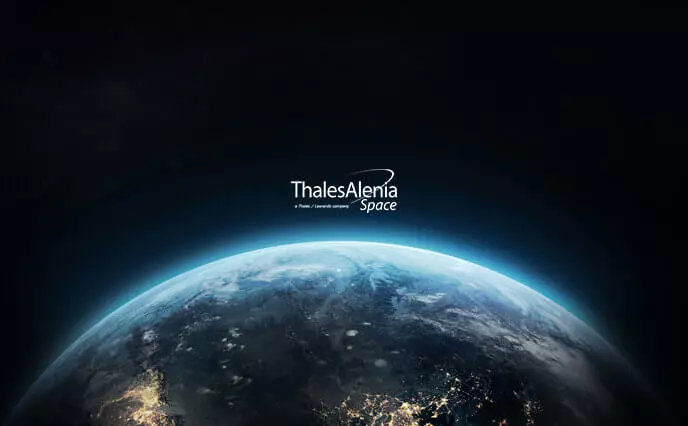 Communiqués de presse
NanoRacks intègre Thales Alenia Space dans son équipe en charge du module de sas commercial pour la station spatiale
February 05, 2017, Turin, Italy -
NanoRacks announced today that Thales Alenia Space, the joint venture between Thales (67%) and Leonardo (33%), has been chosen as the latest partner in its commercial airlock program.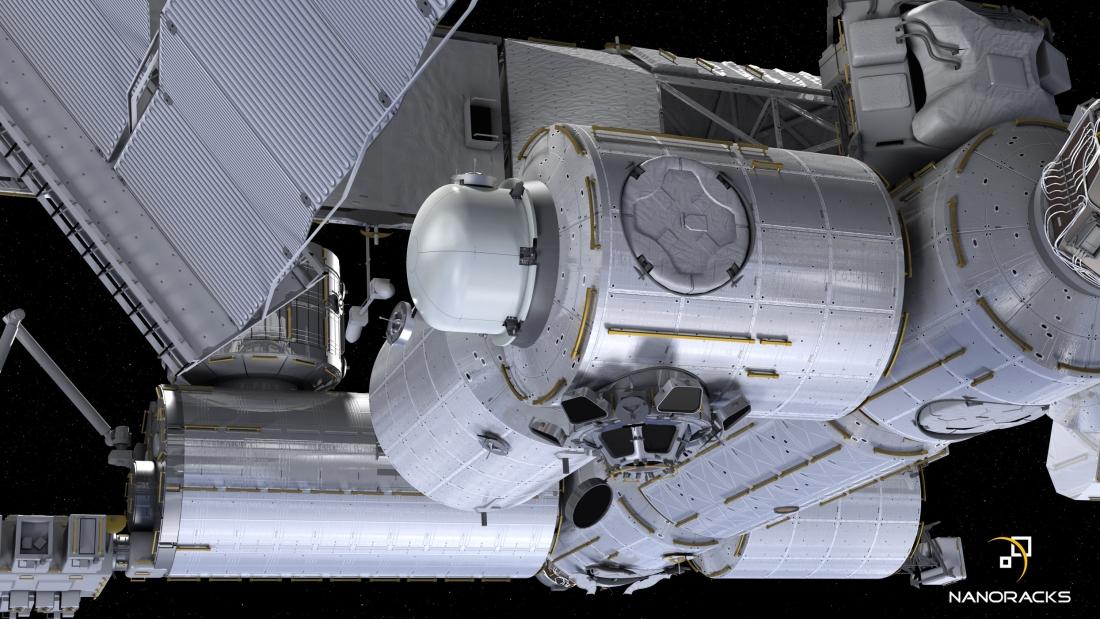 Thales Alenia Space will produce and test the critical pressure shell for NanoRacks' Airlock Module, which is targeting to be launched to the International Space Station late 2019, and will be used to deploy commercial and government payloads. Thales Alenia Space will also manufacture various secondary structures, including the Micrometeoroid Orbital Debris (MMOD) shields with Multi-Layer Isolation (MLI) panels, the power and video grapple fixture support structure and other structural components.
"We are very proud of our selection by NanoRacks for this key commercial program," said Walter Cugno, Vice President, Exploration and Science at Thales Alenia Space. "Signing this contract not only ensures our continued role as a global leader in space infrastructures, it also emphasizes our distinctive skills and expertise. Thales Alenia Space will bring to this program over 40 years of experience in the design and production of high-technology solutions and will continue to provide these capabilities both for the International Space Station and for future space exploration initiatives."
NanoRacks signed a Space Act Agreement with NASA in 2016 to install the first-ever private Airlock Module on the International Space Station. In February 2017, NanoRacks announced a partnership with Boeing to build and install the passive common berthing mechanism (PCBM), which will connect the Airlock to the rest of the Space Station
"Thales Alenia Space was the obvious choice when it came to fabricating our Airlock's pressure shell," said Brock Howe, NanoRacks' Head of Airlock. "Thales Alenia has manufactured over half of the Space Station's pressurized volume, they understand the Space Station's systems and they have produced some of the world's best aerospace hardware. We're looking forward to a very successful partnership that expands our manufacturing alliances into the heart of Europe."
Artistic view:

©NanoRacks
About NanoRacks
NanoRacks is the world's first commercial space station company with an existing customer base. The company offers low-cost, high-quality solutions to the most pressing needs for satellite deployment, basic and educational research and both at home and in 30 nations world-wide for those new to the industry and aerospace veterans. Since 2009, Texas-based NanoRacks has truly created new markets, and ushered in a new era of in space-services. In July 2015, NanoRacks signed a teaming agreement with Blue Origin to offer integration services on their New Shepard space vehicle. NanoRacks, along with partners at ULA and Space Systems Loral was also selected by NASA to participate in the NextSTEP Phase II program to develop commercial habitation systems in low-Earth orbit and beyond. As of January 2018, over 600 payloads have been launched to the International Space Station via NanoRacks services, and our customer base includes the European Space Agency (ESA) the German Space Agency (DLR,) the American space agency (NASA,) US Government Agencies, Planet Labs, Millennium Space Systems, Space Florida, NCESSE, Virgin Galactic, pharmaceutical companies, and organizations in Vietnam, UK, Romania and Israel.
NanoRacks – Press Contacts:
Abby Dickes,
adickes@nanoracks.com
About Thales Alenia Space
Combining 40 years of experience and a unique diversity of expertise, talents and cultures, Thales Alenia Space architects design and deliver high technology solutions for telecommunications, navigation, Earth observation, environmental management, exploration, science and orbital infrastructures. Governments, institutions and companies rely on Thales Alenia Space to design, operate and deliver satellite-based systems that help them position and connect anyone or anything, everywhere, help observe our planet, help optimize the use of our planet's – and our solar system's – resources. Thales Alenia Space believes in space as humankind's new horizon, which will enable to build a better, more sustainable life on Earth. A joint venture between Thales (67%) and Leonardo (33%), Thales Alenia Space also teams up with Telespazio to form the parent companies' Space Alliance, which offers a complete range of services and solutions. Thales Alenia Space posted consolidated revenues of about 2.4 billion euros in 2016 and has 7,980 employees in nine countries.
www.thalesaleniaspace.com
Thales Alenia Space – Press Contacts:
Sandrine Bielecki
Phone: +33 (0)4 92 92 70 94 sandrine.bielecki@thalesaleniaspace.com
Chrystelle Dugimont
+33 (0)4 92 92 74 06 chrystelle.dugimont@thalesaleniaspace.com
Cinzia Marcanio Phone:
Tel: +39 06 41512685 cinzia.marcanio@thalesaleniaspace.com
Thales Alenia Space will produce and test the pressure shell this year, then ship it to NanoRacks' Integration Facility in Houston, Texas in 2019. NanoRacks will integrate the avionics and wiring to complete the airlock assembly. NanoRacks' engineering and operations teams will handle airlock integration, functional testing, crew training and final inspections. The Airlock will be then shipped to Florida for final pre-launch preparations and installation on the SpaceX Dragon Trunk, to get ready for the scheduled launch on the SpaceX CRS-19 mission. NanoRacks also teams up with ATA Engineering and Oceaneering on the airlock's subsystems.