Sous les projecteurs
Une approche disruptive en matière de navigation par satellite : la diffusion potentielle d'un service Precise Point Positioning via EGNOS
Sous les projecteurs
Une approche disruptive en matière de navigation par satellite : la diffusion potentielle d'un service Precise Point Positioning via EGNOS
French space agency CNES and Thales Alenia Space conducted a demonstration under real conditions in July 2016 that will bring significant new evolutions to the satellite navigation market. The demonstration was designed to validate the performance of Precise Point Positioning (PPP) technology via an EGNOS satellite. PPP paves the way for exciting new capabilities that will address the needs of a wide variety of users, whether in agriculture, civil engineering, surveyors, machine guidance, oil drilling, etc. In other words, just about all applications requiring positioning precision well under one meter.


Satellite navigation: in the beginning…
Global navigation satellite systems (GNSS) now in service worldwide include amongst others GPS, GLONASS and shortly Galileo. These GNSS are augmented with so-called satellite-based augmentation systems (SBAS), such as EGNOS, which handles "Safety of Life" services for civil aviation in particular. GNSS offers real-time positioning accuracy of about 2 to 3 meters, which improves to the 1 meter class when paired with SBAS systems, while also enhancing integrity. The PPP technology available today, improves positioning accuracy to less than 10 centimeters, still in real time, and complying with a perfect complementarity with existing GNSS.
What is Precise Point Positioning via EGNOS?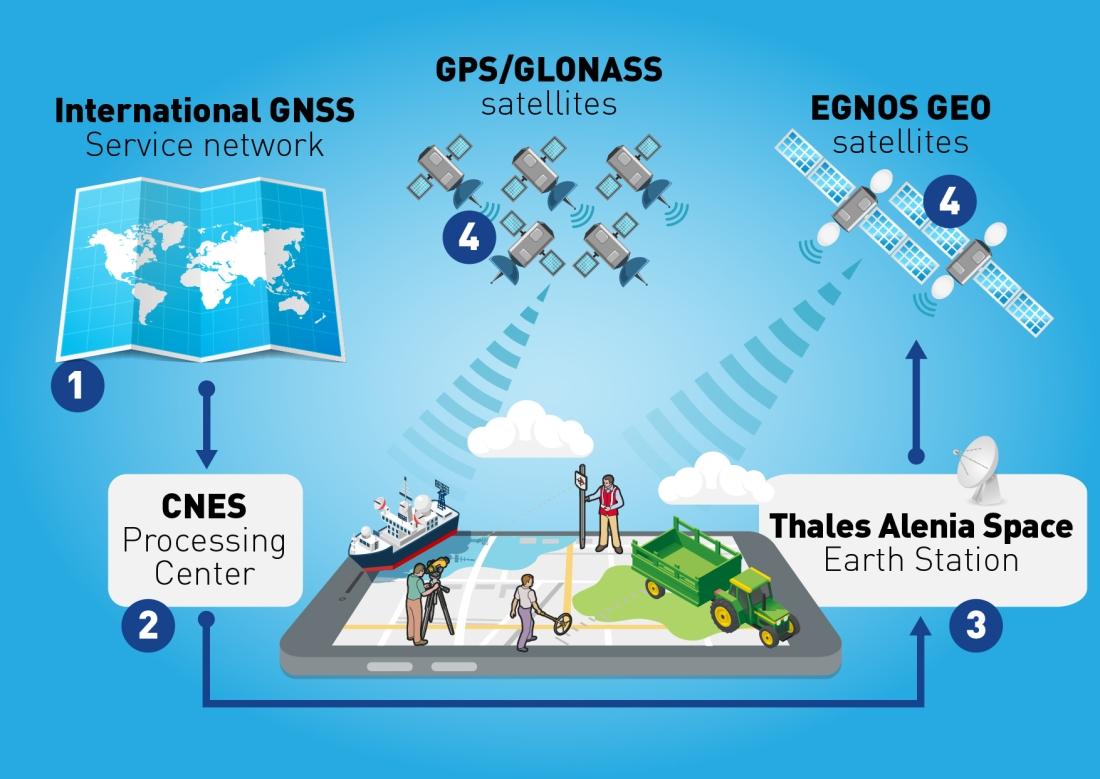 © Thales Alenia Space



The PPP demonstration carried out in July 2016, was led by Thales Alenia Space, in conjunction with CNES, and with support from the European GNSS Agency (GSA), the European Space Agency (ESA), satellite operator SES and ESSP (a company handling EGNOS operations and service provision).

It entailed the transmission of a "Galileo like" PPP signal in real time, using the EGNOS payload in the Astra-5B geostationary satellite, over its coverage area. During this demonstration phase, the PPP signal was received by a GPS/GLONASS/Galileo compatible receiver at CNES's Toulouse facility, using software that had been customized to simultaneously pick up PPP and GNSS signals. The signal was then processed using an algorithm developed by the CNES (integrating PPP corrections to the real-time measurements of GPS and GLONASS), resulting in positioning accuracy to within 10 centimeters via an autonomous GNSS receiver, without requiring any ground infrastructure.


A promising debut… and explosive growth potential!
This real-time demonstration showed that the "PPP via EGNOS " project could already achieve centimeter-level precision anywhere within EGNOS coverage. PPP technology is compatible with the GNSS E5B bandwidth on the SES-5 and Astra 5B satellites used for the EGNOS system. EGNOS already has space and ground infrastructures capable of adding the "PPP via EGNOS" transmission capability for a small investment, thus offering significant commercial growth prospects in a hopefully near future.
It's also worth noting that "PPP via EGNOS" uses a "Galileo like" signal that can be demodulated by any Galileo compatible receiver, pending a simple software upgrade. This service can therefore be marketed quickly and easily to end-users. The market is taking a growing interest in PPP, all the more so since the signal in question can be received in the coverage zones of the Astra-5B and SES-5 satellites, each encompassing Europe and Africa. In Africa, for example, or in the Scandinavian countries, a farmer or a surveyor could easily take advantage of the powerful "PPP via EGNOS" signal and enjoy centimeter-level positioning accuracy.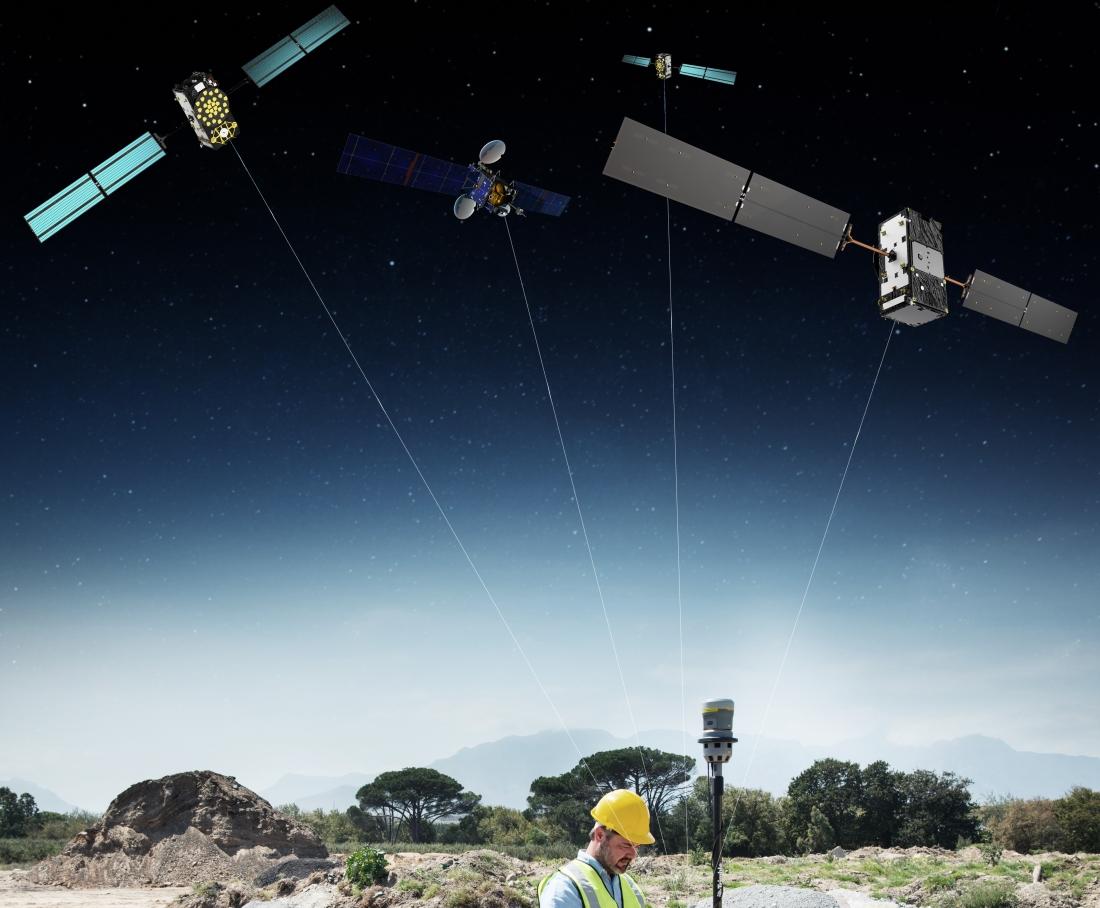 © GSA

Thales Alenia Space is prime contractor for the EGNOS system, and is also in charge of the Galileo Mission Segment (GMS), the Galileo Security Facility (GSF) and Galileo system assistance. With this latest technological advance, Thales Alenia Space once again spotlights its European leadership in satellite navigation for the European Union and all users.