Sous les projecteurs
Thales Alenia Space @ DSEI 2017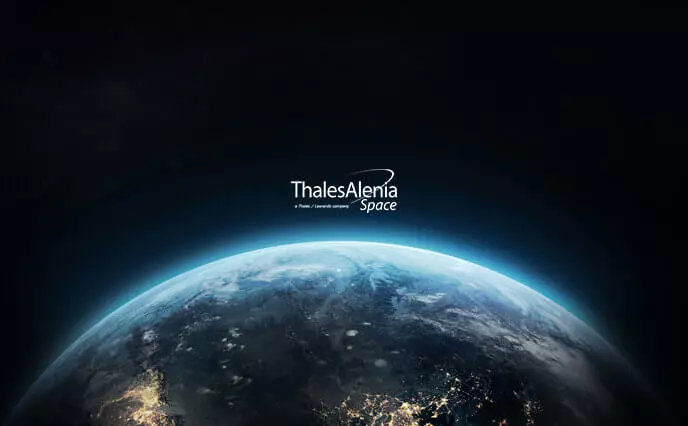 Sous les projecteurs
Thales Alenia Space @ DSEI 2017
Thales Alenia Space, together with Thales, is attending the Defence and Security Equipment International (DSEI) exhibition from September 12th to September 15th, in London. Over 34 000 participants are expected at this year's event, dedicated to bring together the global defense and security sector. DSEI 2017 gives Thales Alenia Space a sterling opportunity to introduce its state-of-the-art capabilities regarding MilSatComs, Connectivity and satcom constellations but, above all, to highlight its activities in the United Kingdom.
Thales Alenia Space in the UK
Thales Alenia Space's UK subsidiary, established in 2014, is proud of its world-leading design, test, integration and manufacturing capabilities across its three sites in the UK: Bristol, Harwell and Belfast. It is a leading player in propulsion systems, satellite subsystems and system design studies. Through RAL, Thales Alenia Space also deploys assembly, integration, testing (AIT) capabilities in the UK, along with considerable expertise in satellite systems, which will enable it to act as prime contractor for British-built satellites and constellations in the near future. The company created over 100 new jobs between 2015 and 2016 in the UK, and this impressive growth is set to continue, giving it the full range of skills and capabilities needed to make an important contribution to the space industry's future in the UK, based on game-changing technologies.

Thales Alenia Space in the UK is a committed partner to the European Space Agency (ESA), the UK Space Agency (UKSA), industry, government, academia and other partners. It delivers cutting-edge solutions to support a wide range of telecommunications, observation, navigation, science and exploration applications.
© © Thales Alenia Space/Master Image Programmes

In addition, it contributes to a variety of ESA science programs, including the ExoMars rover and the BepiColumbo mission to Mercury. Thales Alenia Space in the UK is also responsible for the Broadband Radiometer, a spaceborne instrument developed as part of ESA's "EarthCARE" program, which will help scientists better understand and monitor climate change. Thales Alenia Space in the UK is also making a major contribution to Spacebus NEO telecommunications satellite platform.
Thales Alenia Space in Belfast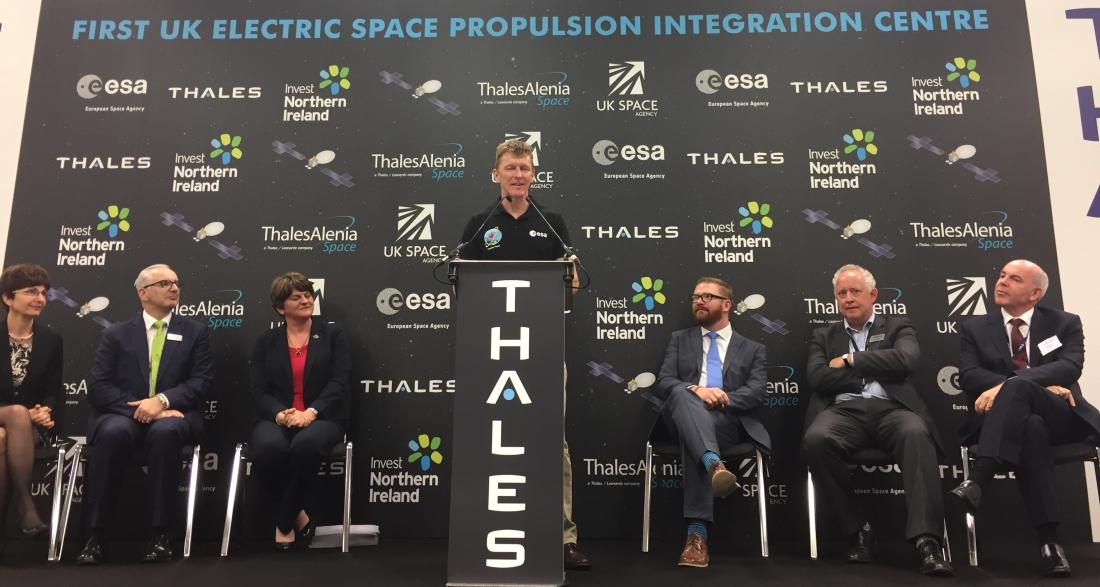 On October 18, 2015, in a ceremony attended by British astronaut Major Tim Peak, Thales Alenia Space and Thales celebrated the opening of their new £5 million Propulsion Centre in Belfast, a major milestone that reflects Thales and Thales Alenia Space's commitment to investing in the UK to design and build next-generation propulsion systems. This new facility offers 550 square meters of clean rooms, clearly illustrating Thales' world-class industrial capabilities.
Thales Alenia Space in Bristol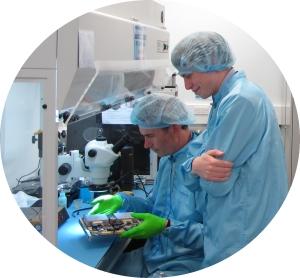 Thales Alenia Space operates at the Bristol Business Park, with advanced facilities that include a clean room dedicated to the assembly, integration and testing (AIT) of spaceborne equipment, separate from the main laboratory. Laboratory staff include ESA-trained technicians, who are familiar with the assembly of both airborne and space hardware.
The team's skills span scientific research, technology demonstrators, flight hardware, experience as instrument prime contractor and systems integration.
Thales Alenia Space in Harwell
Thales Alenia Space's offices are located on the Harwell Science, Innovation and Business Campus in Oxfordshire. The campus is home to over 4,500 people dedicated to science and technology. Major companies and agencies on the site include the European Space Agency, STFC's Rutherford Appleton Laboratory, home of RAL Space and the UK Satellite Applications centre.
Thales Alenia Space's Harwell facility hosts the primary engineering team for Spacebus NEO propulsion. It is also the propulsion center of excellence for Thales Alenia Space, and houses the propulsion R&D team.
Thales Alenia Space in the UK works closely with all partners and makes an active contribution to the UK's growing space community, by taking a major role on the production of spacecraft and instruments for future space missions.

Read more about Thales at DSEI
Copyrights: First artistic view: © Thales Alenia Space/Briot ExoMars & Spacebus NEO: © Thales Alenia Space/Master Image Programmes