Sous les projecteurs
Rencontre avec Dominique Druart, responsable d'une filière produits chez Thales Alenia Space Belgium
Sous les projecteurs
Rencontre avec Dominique Druart, responsable d'une filière produits chez Thales Alenia Space Belgium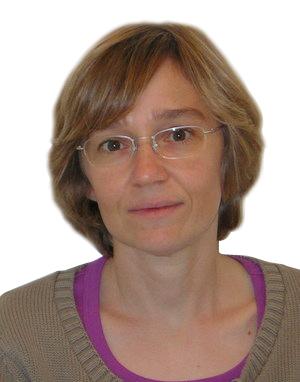 Space Q&A: You're in charge of a product line [Power Conditioning & Distribution Unit] at the Charleroi plant in Belgium. Could you tell our readers what this type of equipment does?
D.D: These devices are used to distribute electricity on satellites, supplied by two energy sources (solar panels and batteries, during solar eclipse periods). They are also used to manage the storage of the surplus energy from the solar panels in the satellite's batteries. This set of equipment is considered the "electrical core" of the satellite. Our equipment is used on a number of major satellite programs, including Iridium NEXT, the constellation of low-orbit telecom satellites.
Space Q&A: What does your job entail on a daily basis?
D.M: I manage current affairs for different programs and also coordinate multi-functional actions concerning these products: drawing up a product reference system with the price quotes unit, managing forecast requirements and investment needs, supplying industrial solutions in coordination with the production team, providing sales scenarios so we can draw up the production plan, etc. I also organize project reporting and oversee the work of project managers and their assistants.
Space Q&A: What are you most proud of in your job?
D.D. Because of the company's business ramp-up in Belgium, I pay special attention to our new hires, by making sure we transmit our skills and expertise. Helping new employees has always been a major source of satisfaction in my work.
Space Q&A: Do you have any special career highlight that comes to mind?
D.D. One of the highlights of my career was taking over responsibility for SDIU (Satellite Distribution and Interface Unit) projects. These are large, modular units used to manage the avionics on large telecom satellites, including power distribution, control of steering motors for antennas and solar arrays, valve and nozzle control, reheater management, activation of pyrotechnic devices, batter management, telemetry and command management, etc. On a conventional satellite, there are generally two SDIUs, one for the platform, one for the payload. The next-generation SDIU, the SDIU MK2, will feature a new digital and programmable component concept, "Made in Belgium". It will be used on Thales Alenia Space's new communications satellites, based on Spacebus NEO platform.
At the time, I had to learn about the history of this product and ensure its continuity. This experience allowed me to hone my skills as project manager, and also to tackle other aspects, such as forecasting, reference systems and industrial solutions, all of which were very helpful once I took charge of the product line.
Space Q&A: What qualities does a product line manager at Thales Alenia Space need for this job?
DM. A team spirit, the ability to listen and share, and a rigorous approach. Personally, my previous experience as a project manager also taught me quite a bit.
Copyrights:
First artistic view: © Thales Alenia Space/Briot
Spacebus NEO: © Thales Alenia Space/Master Image Programmes