In the Spotlight
Montpellier spotlights Italian excellence in satellites… and football!
In the Spotlight
Montpellier spotlights Italian excellence in satellites… and football!
The southern French city of Montpellier today honored "Italian excellence in satellite systems" … with a tip of the hat to Italian football (or soccer, for our American friends). The Italian Trade Agency ICE organized a press conference this morning at Casa Azzurri, headquarters of the Italian national football team, busy training for Euro 2016. The conference took place in presence of representatives from ESA, ASI, Telespazio and Thales Alenia Space.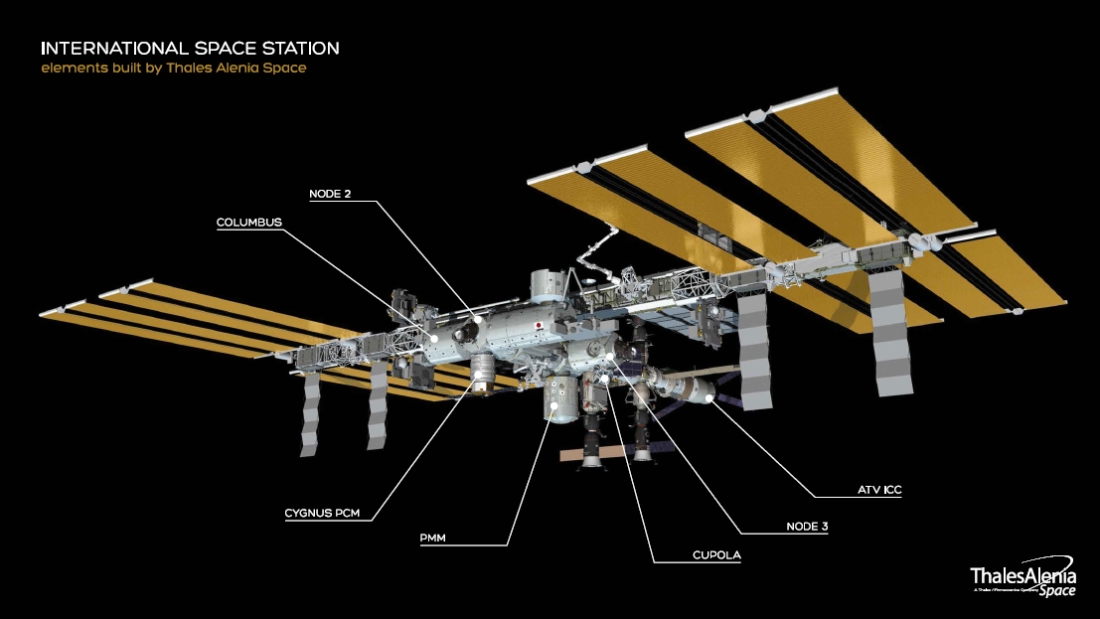 Football and space… An entertaining event such as the one in Montpellier helps introduce space, and especially space exploration, to the general public, as they learned about the exploits of several generations of astronauts on the International Space Station. The ISS holds a special place in the hearts of Thales Alenia Space's Turin-based engineers. The company has provided fully 50% of the pressurized volume on the ISS, including Nodes 2 and 3, the Leonardo Permanent Multipurpose Module (PMM), the Multipurpose Logistics Modules (MPLM) and Cupola, the structure of the Columbus lab, and the cargo modules for the ATV resupply vessels. Thales Alenia Space also builds the pressurized cargo modules for the Cygnus resupply vessels, in partnership with Orbital. Another Cygnus spacecraft will lift off in July to bring supplies to the astronauts manning the International Space Station. We'll naturally be reporting on this mission to keep you up to date on the latest events in space!
The guest of honor at this event, arriving directly from Houston, was Luca Parmitano, ESA's famous Italian astronaut. Starting as a test pilot in the Italian air force, Luca was then recruited as an astronaut by ESA in 2009. He would subsequently fly several missions on the International Space Station. Above all, Luca is known for his participation in a six-month ESA mission on the ISS, dubbed "Volare", a tip of the hat to the famous song interpreted by co-author Domenico Modugno at the Eurovision Song Contest in 1958. Proposed by the Italian space agency ASI, Luca Parmitano served as flight engineer on the 36/37 mission on the ISS. During this mission he carried out an extravehicular activity (EVA) lasting over six hours to perform various maintenance operations – making him the first Italian astronaut to take a space walk! Luca Parmitano is also famous for an episode absolutely unusual. On July 9, 2013, during a second EVA, Luca Parmitano was asked to prepare the ISS to dock a Russian resupply module. But during this sortie his helmet filled with water and his space walk had to be cancelled, although Luca emerged unscathed. The story was reported worldwide, contributing to the astronaut's growing renown.