A revolutionary satellite designed to study Surface Water and Ocean Topography

Vandenberg, California, December 16, 2022 – The SWOT (Surface Water and Ocean Topography) satellite was successfully launched by a SpaceX Falcon 9 rocket from the Vandenberg Space Force Base in California.
SWOT is a joint mission of CNES and NASA, with contributions from the Canadian Space Agency (CSA) and the United Kingdom Space Agency (UKSA). Thales Alenia Space, Thales 67 % and Leonardo 33 %, is the main industrial partner for this mission designed to measure surface water levels in lakes and other waterways, along with the flow rate in rivers, while providing a highly accurate determination of ocean topography. It features unprecedented innovations, especially a disruptive technology, wide-swath interferometry, using the KaRIn instrument designed by NASA's Jet Propulsion Laboratory (JPL). CNES and Thales Alenia Space designed and built the radio-frequency system for this instrument.
© Thales Alenia Space/Imag[IN]

SWOT will also carry the Nadir payload, comprising the same instruments as on Jason satellites, including the Poseidon dual-frequency altimeter built by Thales Alenia Space. Also included on this module are the Doris precision orbit-determination system from Thales, the Advanced Microwave Radiometer (AMR), the GPS Payload (GPSP) and the Laser Retro-reflector Array (LRA) from JPL.
SWOT's ocean topography mission will help scientists analyze and understand the impact of coastal circulation on marine life, ecosystems, water quality and energy transfers, resulting in more accurate modelling of ocean/atmosphere interactions. The hydrology mission will evaluate the level of continental bodies of water, water storage changes in humid areas, lakes and reservoirs, and flow rates in rivers. SWOT brings innovative capabilities to a sector facing major strategic, economic and social challenges.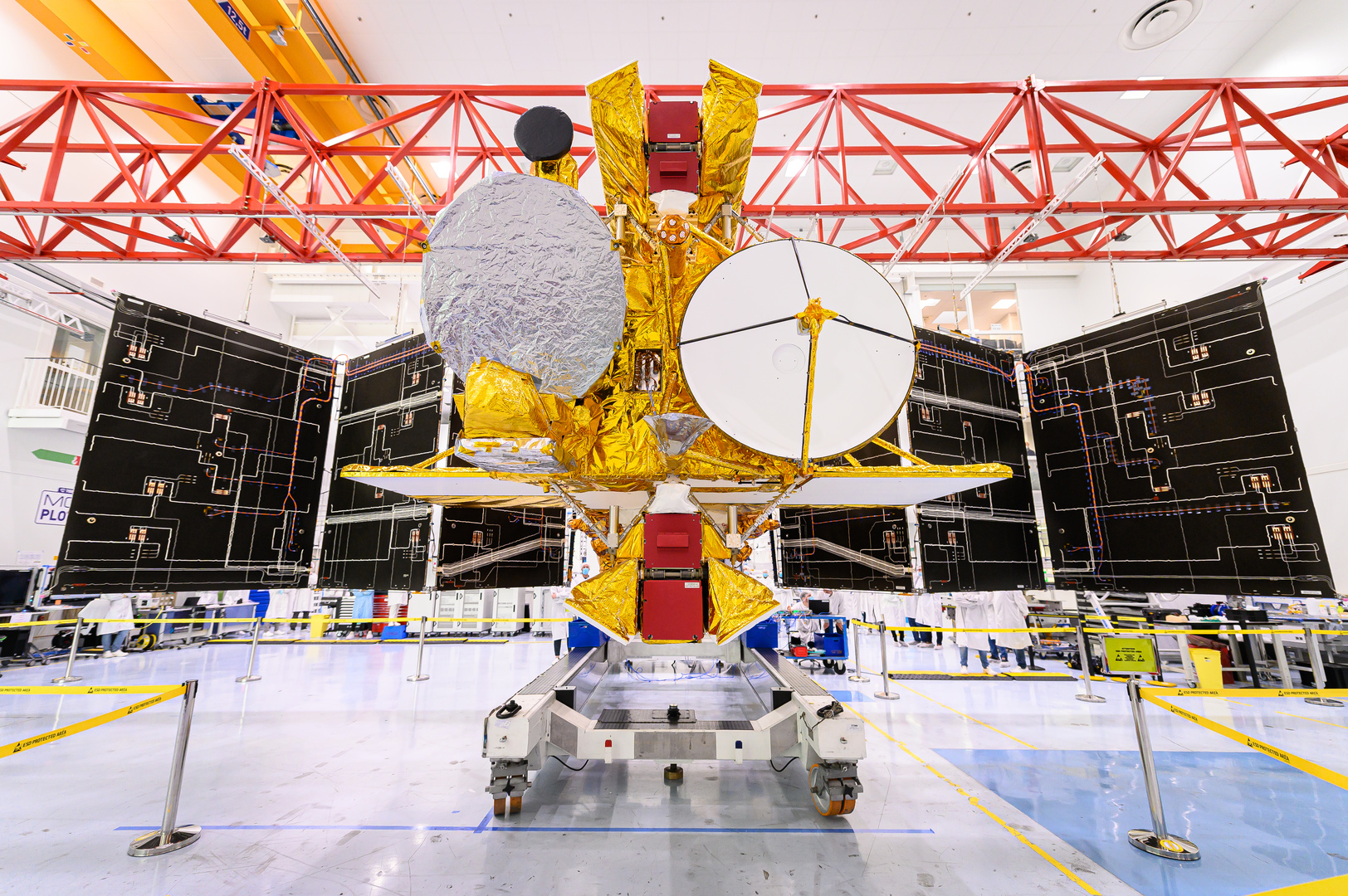 © Thales Alenia Space/Imag[IN]

Thales Alenia Space continues its role as the key industrial partner in a long-standing alliance between CNES and NASA, which started back in 1992 with the launch of Topex-Poseidon and continued with the Jason family. Thanks to this unique expertise, Thales Alenia Space is naturally positioned as worldwide leader in space-based altimetry.
Moreover, SWOT will be the first satellite capable of carrying out a controlled atmospheric reentry at the end of its service life, in line with France's new Law on Space Operations, which took effect in 2020 to deal with the growing problem of space debris.
© Thales Alenia Space

"Everybody at Thales Alenia Space, CNES and NASA can be very proud of this successful launch," said Bertrand Denis, Director Observation and Science at Thales Alenia Space. "This mission is a key to meeting current global climate challenges, in this case concerning one of our most precious resources, water. For the first time, SWOT will enable us to monitor the entire water cycle, spanning lakes, rivers and oceans. This mission will provide the scientific community with unprecedented data, reflecting our commitment to improving our understanding of climate change."

ABOUT THALES ALENIA SPACE
Drawing on over 40 years of experience and a unique combination of skills, expertise and cultures, Thales Alenia Space delivers cost-effective solutions for telecommunications, navigation, Earth observation, environmental management, exploration, science and orbital infrastructures. Governments and private industry alike count on Thales Alenia Space to design satellite-based systems that provide anytime, anywhere connections and positioning, monitor our planet, enhance management of its resources, and explore our Solar System and beyond. Thales Alenia Space sees space as a new horizon, helping to build a better, more sustainable life on Earth. A joint venture between Thales (67%) and Leonardo (33%), Thales Alenia Space also teams up with Telespazio to form the parent companies' Space Alliance, which offers a complete range of services. Thales Alenia Space posted consolidated revenues of approximately 2.15 billion euros in 2021 and has around 8,000 employees in 10 countries with 17 sites in Europe and a plant in the US.

THALES ALENIA SPACE – PRESS CONTACTS
Sandrine Bielecki
Tel: +33 (0)4 92 92 70 94
sandrine.bielecki@thalesaleniaspace.com
Catherine des Arcis
Tel.: +33 (0)6 78 64 63 97
catherine.des-arcis@thalesaleniaspace.com
Cinzia Marcanio
Tel: +39 (0)6 415 1 26 85
cinzia.marcanio@thalesaleniaspace.com