In the Spotlight
Space by the Numbers: 125
In the Spotlight
Space by the Numbers: 125
125 satellites, 3 constellations, 1 prime: Thales Alenia Space
Thales Alenia Space is the global leader in the market for low and medium-orbit constellations of telecommunications satellites. To date, a total of 125 satellites have been ordered from Thales Alenia Space as prime contractor for three constellations: Globalstar 2 (24), O3b (20) and Iridium® NEXT (81). The company's expertise reaches back to the early 1990s, when it built the payloads for 72 first-generation Globalstar satellites, as well as the thermo-mechanical structures, and handled assembly, integration and testing operations for all satellites.
A dedicated platform, EliTeBus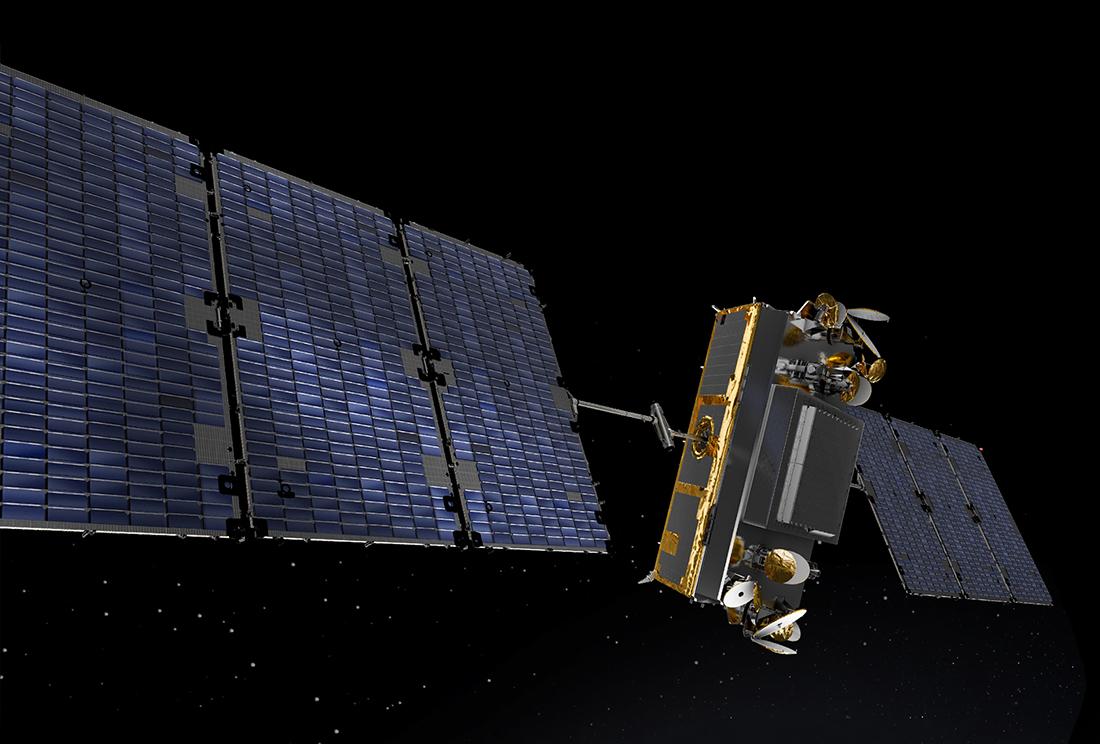 Thales Alenia Space has capitalized on its long experience in telecom constellations to offer EliTeBus, a new platform combining high performance, flexibility and agility, all in a very competitive package. It is designed to carry payloads exceeding 500 kg, with 2,000 watts of power. Validated in orbit, EliTeBus is easily adaptable to a wide variety of missions. The EliTeBus platform is used on the Globalstar 2, O3b and Iridium® NEXT constellations.
Copyrights: © Thales Alenia Space/Master Image Programmes