With the fifth Iridium® NEXT launch complete, delivering ten new satellites to low earth orbit on a SpaceX Falcon 9 rocket, the Iridium NEXT constellation now has 50 communications satellites in orbit.
Global coverage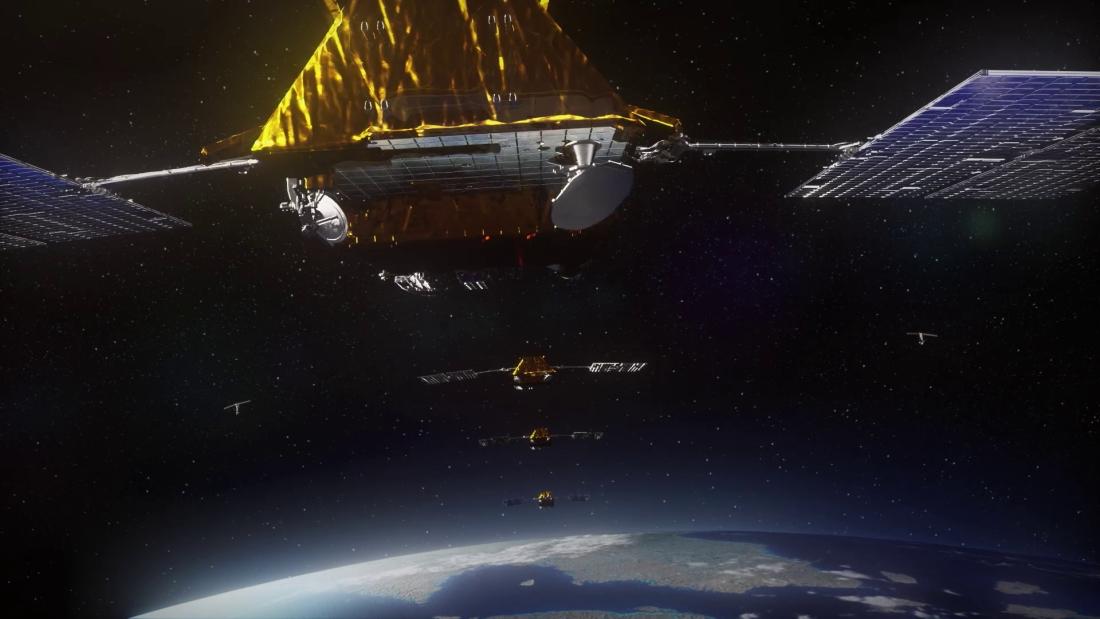 The Iridium NEXT constellation, built by Thales Alenia Space as prime contractor for Iridium, offers global connectivity via 66 interconnected satellites at an altitude of 780 kilometers. This global network provides unrivaled capacity for communications on the move (people, land vehicles, aircraft, ships), and operates worldwide, including over oceans and the poles. There are nearly one million Iridium subscribers worldwide.
A masterpiece of Engineering
The challenge facing Thales Alenia Space on this program was not only to deliver the satellites, but above all, having to show that it was capable of commissioning a complete system, while ensuring its compatibility with the previous generation of satellites. The Iridium NEXT satellites in the first 4 launches showed that they were compatible with the system already in place, while results of the initial functional tests were in line with, and even exceeded, Iridium's expectations.
#IridiumNEXTwebseries: a constellation story that will make history!
After another successful Iridium NEXT launch of 10 satellites on March 30th , take a look back to the emotion of the first launch on January 14th, 2017!

"The Delicate Dance". Follow the men and women who are transforming the future of global communications. Managing the delicate dance process: that's the tremendous job being done at the Iridium Satellite Network Operations Center (SNOC).
"One World, One Phone". Iridium : a genius idea inspired by a woman. Look back to the 80s & 90s, to understand how the constellation was created.
In the year 2000, Iridium satellites were 12 hours away from being deorbited. Watch the incredible story of Dan Colussy, "The Man who saved Iridium".
Watch the full episodes on: www.thalesaleniaspace-webseries.com
Photos & videos: Thales Alenia Space/Master Image Programmes