Press releases
Riadh Cammoun named Vice President, Public and Regulatory Affairs at Thales Alenia Space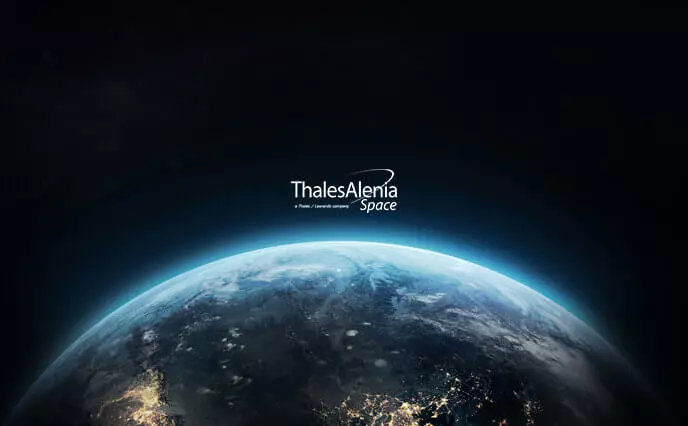 Press releases
Riadh Cammoun named Vice President, Public and Regulatory Affairs at Thales Alenia Space
Cannes, September 4th, 2014 – Riadh Cammoun, 52, was named Vice President, Public and Regulatory Affairs at Thales Alenia Space, effective September 1st. He replaces Julia Maris.
A graduate of the Ecole Spéciale des Travaux Publics civil engineering school, with a master's degree in robotics from Pierre et Marie Curie University, Riadh Cammoun started his career as an R&D engineer with Cybernetix. In 1992, he was named head of robotic R&D projects at the French atomic and alternative energies commission, CEA. Named Director of the CEA's LIST Institute in 2002, he oversaw the development of this technological research institute, which focuses on digital technologies and systems.
Riadh Cammoun was previously Vice President of the Paris region competitiveness cluster Systematic, and is a former member of the boards of the Aeronautics and Space Research Foundation, the Airbus Group foundation and the Ecole Normale Supérieure de Cachan (ENS Cachan). Prior to this latest appointment, he was Deputy Director of the cabinet of Geneviève Fioraso, French Minister of Higher Education and Research.
About Thales Alenia Space:
Thales Alenia Space, a joint venture between Thales (67%) and Finmeccanica (33%), is a key European player in space telecommunications, navigation, Earth observation, exploration and orbital infrastructures. Thales Alenia Space and Telespazio form the two parent companies' "Space Alliance", which offers a complete range of services and solutions. Because of its unrivaled expertise in dual (civil/military) missions, constellations, flexible payloads, altimetry, meteorology and high-resolution optical and radar instruments, Thales Alenia Space is the natural partner to countries that want to expand their space program. The company posted consolidated revenues in excess of 2 billion euros in 2013, and has 7,500 employees in six countries. www.thalesaleniaspace.com
Thales Alenia Space Press Contacts:
Sandrine Bielecki
Tel: +33 (0)4 92 92 70 94 sandrine.bielecki@thalesaleniaspace.com
Tarik Lahlou
Tel: +33 (0)4 92 92 68 45 tarik.lahlou@thalesaleniaspace.com