Thales Alenia Space is proud to be a part of the "Hidden Beauty of Industry" exhibition in Paris, initiated by the French Senate. Running from March 18 to July 16, the exhibition showcases some of the champions of French and European industry in a series of spectacular photos hung on the fence around the Luxembourg Gardens.
Photo © Christophe Lepetit
Forty-two companies opened their doors to photographer and journalist Christophe Lepetit to give the general public a look at what goes on behind the scenes. The resulting photos cover a wide swath of sectors, including transport, food, energy, manufacturing, luxury goods and aerospace. The aim of the exhibition is to spotlight innovative organizations that create value and underpin the global reputation of France and Europe as industry leaders. Some 80 photos are on display, showing the skills and know-how of the people who give our industry its reputation for excellence.
Whether you live in Paris or are just passing through, take a moment to go see this wonderful exhibition.
Photos © Christophe Lepetit
A photo from Thales Alenia Space is featured on the poster advertising the exhibition: it shows the pressurized cargo module for the Cygnus cargo vessels that ferry supplies to the International Space Station. The photo was taken in the clean rooms of Thales Alenia Space's Turin plant, the global benchmark in space exploration, science, transport systems and orbital infrastructures. Astronauts are big fans of these Cygnus spacecraft because they supply the ISS twice a year, carrying food and water, spare parts, propellant and the latest scientific experiments. Other photos from Thales Alenia Space, taken in the clean rooms at Cannes and Toulouse, are also on display.
When artists draw inspiration from Thales Alenia Space technologies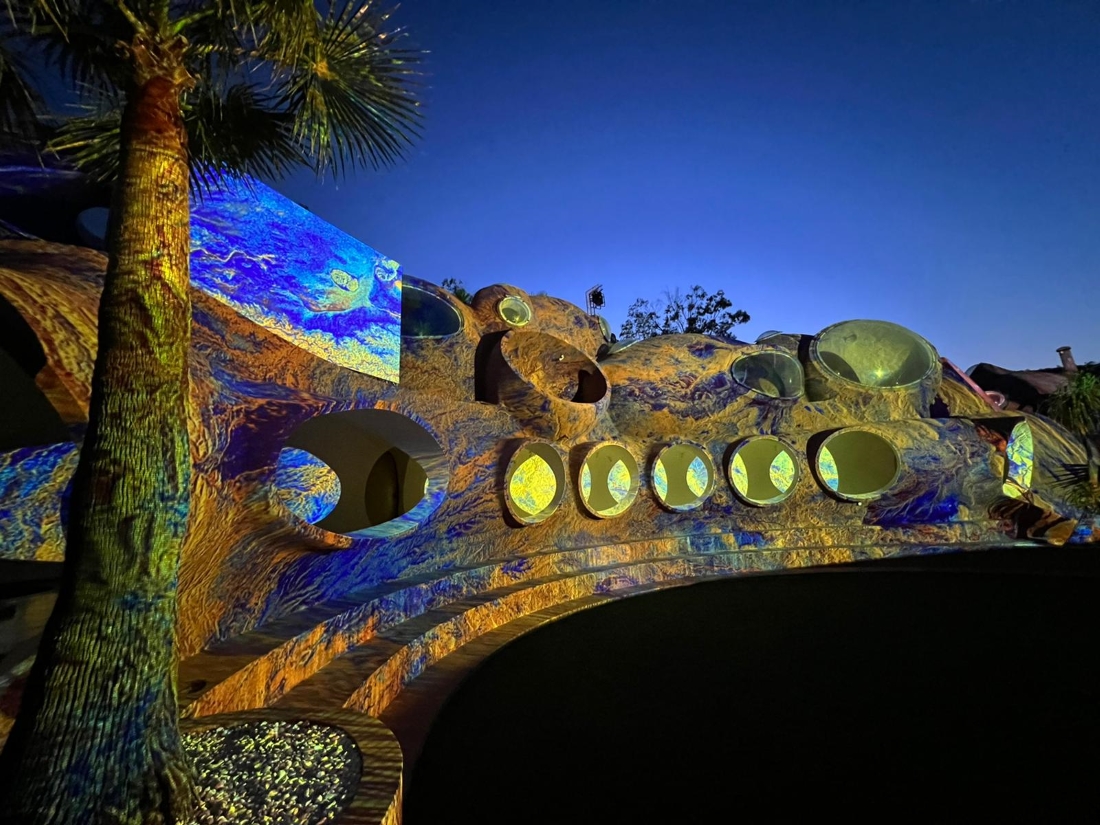 © Pierre Cardin
This isn't the first time that our company has inspired artists of all stripes.
For instance, the key role played by Earth observation satellites in monitoring our environment was honored in May 2022 during the Bulles Cardin awards, named after Pierre Cardin's famous "Bubble Palace" on the French Riviera. Thales Alenia Space teamed up with the fashion House to emphasize the need for a collective awakening about the climate emergency and the contribution of satellite imagery. Cardin also used some offcuts from the Cygnus thermal insulation to create a magnificent dress, the iconic "Satellite Dress" unveiled during a fashion show.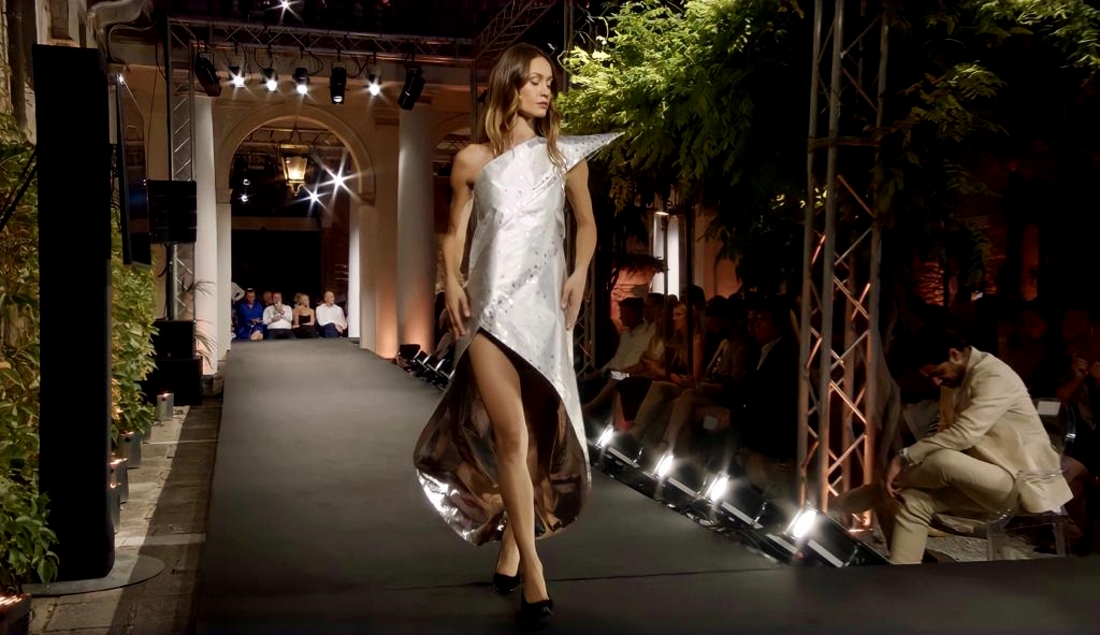 Satellite Dress © Pierre Cardin
This splendid creation was also displayed at our booth during the 2022 International Astronautical Congress, the annual get-together of the world's top rocket scientists. By bringing together two such different worlds as the fashion House of Cardin and the high-tech House of Thales Alenia Space, we can raise the public's awareness of the urgent need to develop ecological solutions that are both economically viable and sustainable
© Rovere
Thales Alenia Space also conducted a novel "lab session" in 2022, welcoming the Italian rock group Rovere to our Turin plant, where they recorded the song "Astronauta".