The 24th Congress of the International Society for Photogrammetry and Remote Sensing, also encompassing space information sciences, took place this week in Nice. Thales Alenia Space was one of the event sponsors, and our teams showcased the company's wide range of solutions, innovations and technologies in these areas.
Earth observation and remote sensing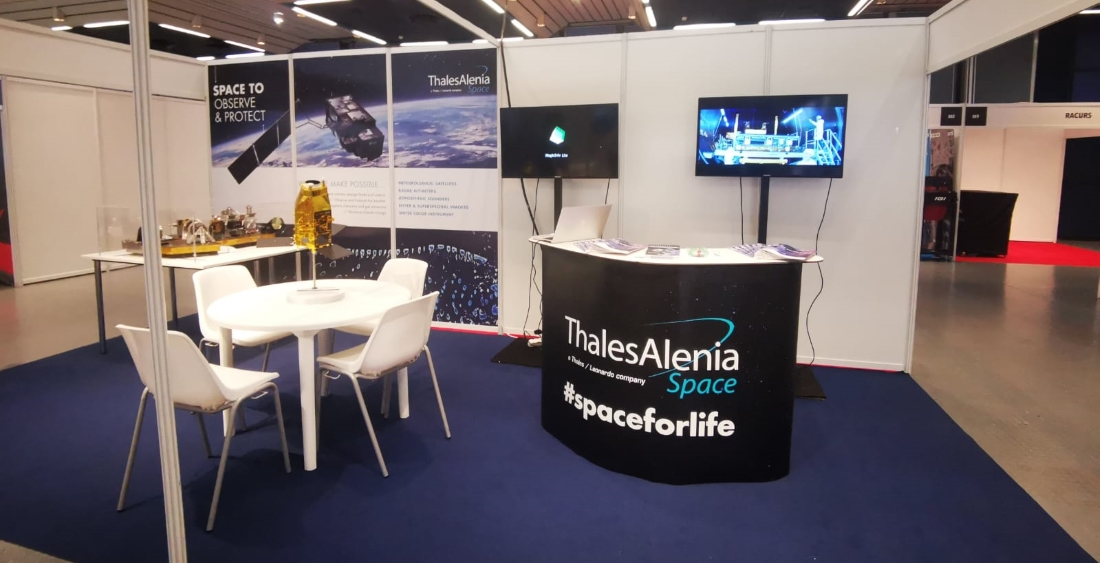 We provided an overview of European programs involving Earth observation satellites and sensors, including imagers, spectrometers and interferometers. One of the leading programs is of course Copernicus, conducted by the European Commission, with a series of Sentinel satellite families developed by the European space industry for the European Space Agency (ESA). These spacecraft play a key role in environmental monitoring for Europe. Our company contributes to 11 of the 12 Copernicus missions, working hand in hand with ESA and the entire European space industry.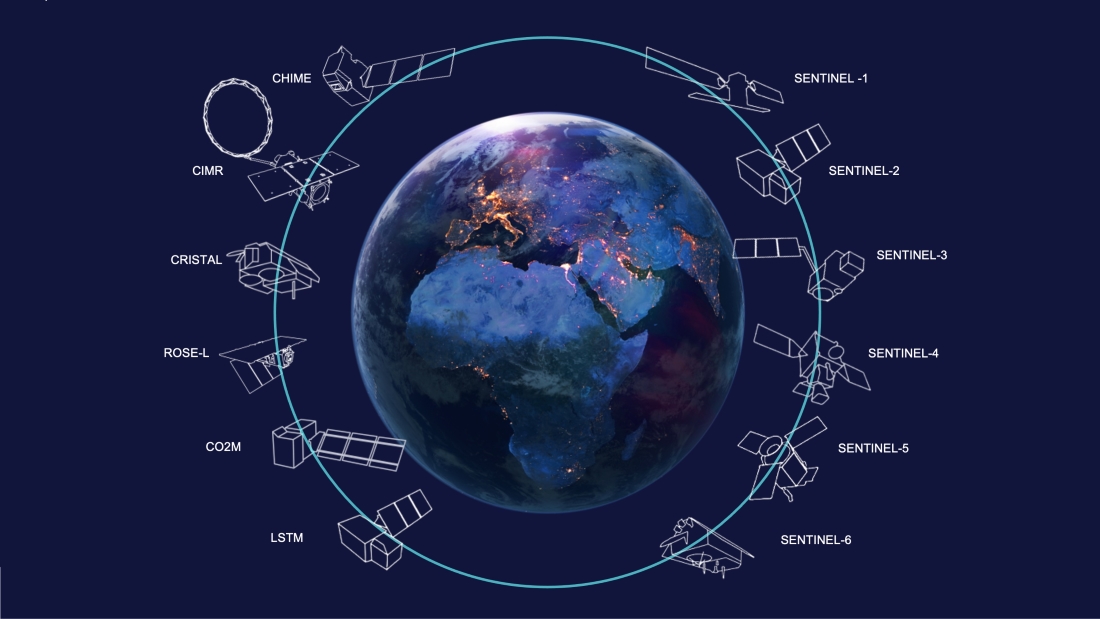 There are now six families of Sentinel satellites: Sentinel-1 provides radar data continuity with ERS and Envisat; Sentinel-2 and -3 monitor land and oceans; the Sentinel-4 and -5 instruments are designed for meteorology and climatology missions; and Sentinel-6 ensures operational continuity with Jason altimetry satellites.
Thales Alenia Space is prime contractor for the Sentinel-1 and -3 families (4 satellites each):  in charge of the image ground segment for Sentinel-2; contributes to the imaging spectrometer on Sentinel-5P and the Poseidon-4 radar altimeter for Sentinel-6. In addition, we have been chosen for five of the six new Copernicus Expansion missions, as prime for three of these missions (CIMR, ROSE-L and CHIME), and payload supplier for two more (CO2M and CRISTAL). These new satellites will be used to measure carbon dioxide in the atmosphere from human activities, to check the thickness of the ice pack and overlying snow, to support advanced new services for the sustainable management of farms and biodiversity, to monitor sea surface temperature and salinity, as well as ice pack concentration, and to strengthen land monitoring capacity and emergency management services.
About smart space telescopes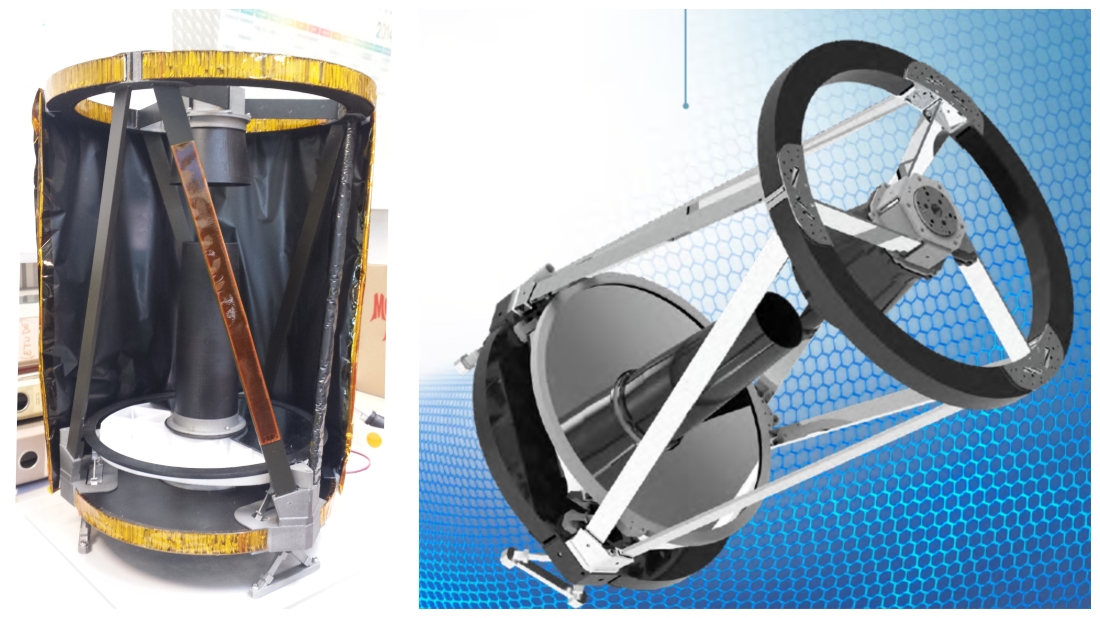 In recent decades, government programs have developed state-of-the-art optical technologies and equipment combining high value and industrial efficiency. Thales Alenia Space has built on its long legacy in high and very-high resolution optics to deliver extremely competitive and high-performance smart telescope solutions. These telescopes are perfectly suited to the emerging market of spaceborne optical observation spacecraft featuring high revisit rates.
MTG infrared sounder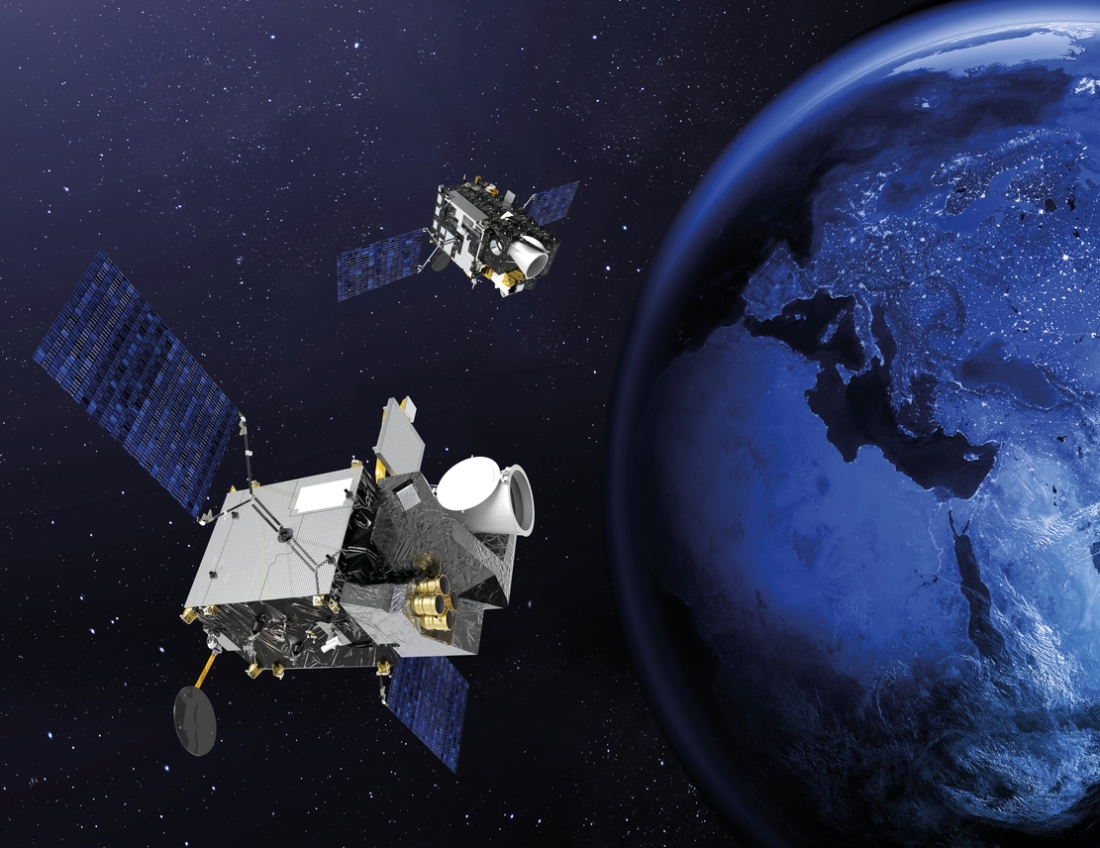 The congress also allowed us to focus on a state-of-the-art instrument, the infrared sounder, that will pave the way to future Earth observation systems. We reviewed the latest test results of the central spectrometer to spotlight its radiometric and spectral performance qualities.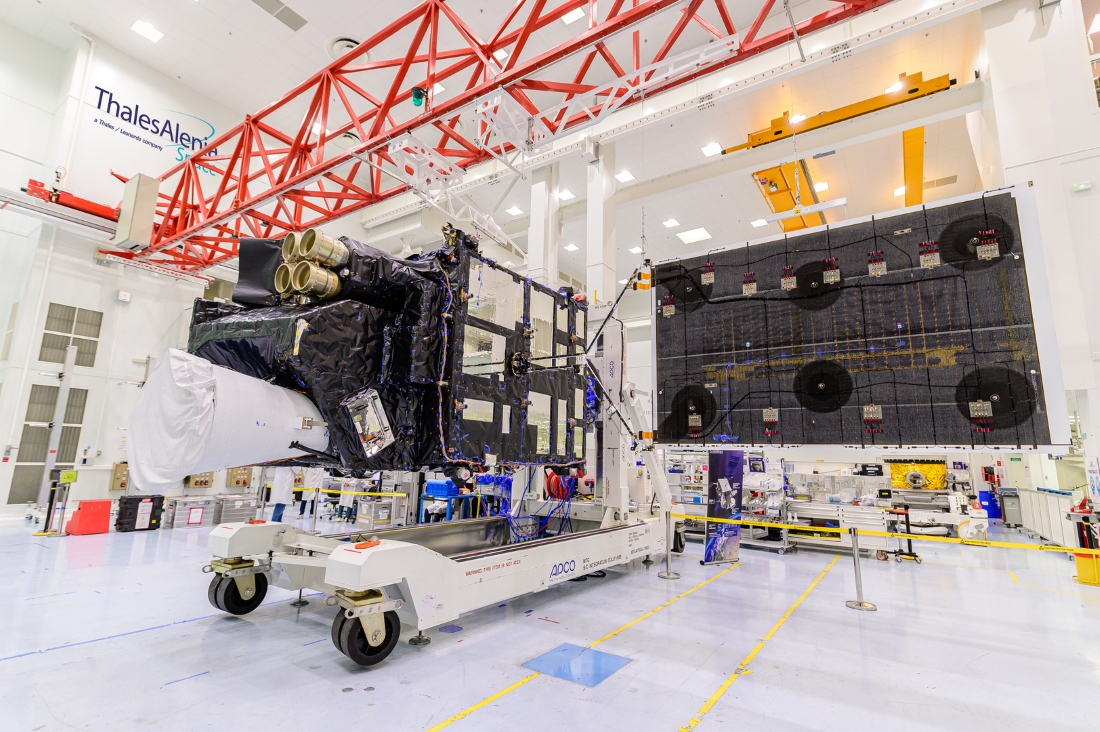 The Meteosat Third Generation (MTG) family comprises six satellites: four imagers and two atmospheric sounders, capable of providing a 3D map of the atmosphere. This is a world first and a transformational breakthrough. These sounders will allow us to detect extreme climate phenomena a full half-day earlier than before. Also, by using the entire MTG system, meteorologists will be able to fine-tune weather forecasts up to eight days in advance – a major step forward in warning communities at risk when dangerous events are detected. MTG will not only help save lives, but also pave the way for new types of services that will benefit people in both Europe and Africa. Once the entire MTG fleet is in orbit, Eumetsat will deliver the world's best-performing weather forecasting services.
Flexible satellite solutions, configurable in orbit
New platforms must meet market expectations and the specific requirements for remote sensing payloads. The key criteria that have to be designed into any new project include agility, flexibility, durability, innovation and a drastic reduction in development time and cost. We have been able to solve this difficult equation by applying co-engineering and co-production approaches with the other companies involved, through partnerships.
Artificial intelligence on observation satellites: examples, results in orbit and outlook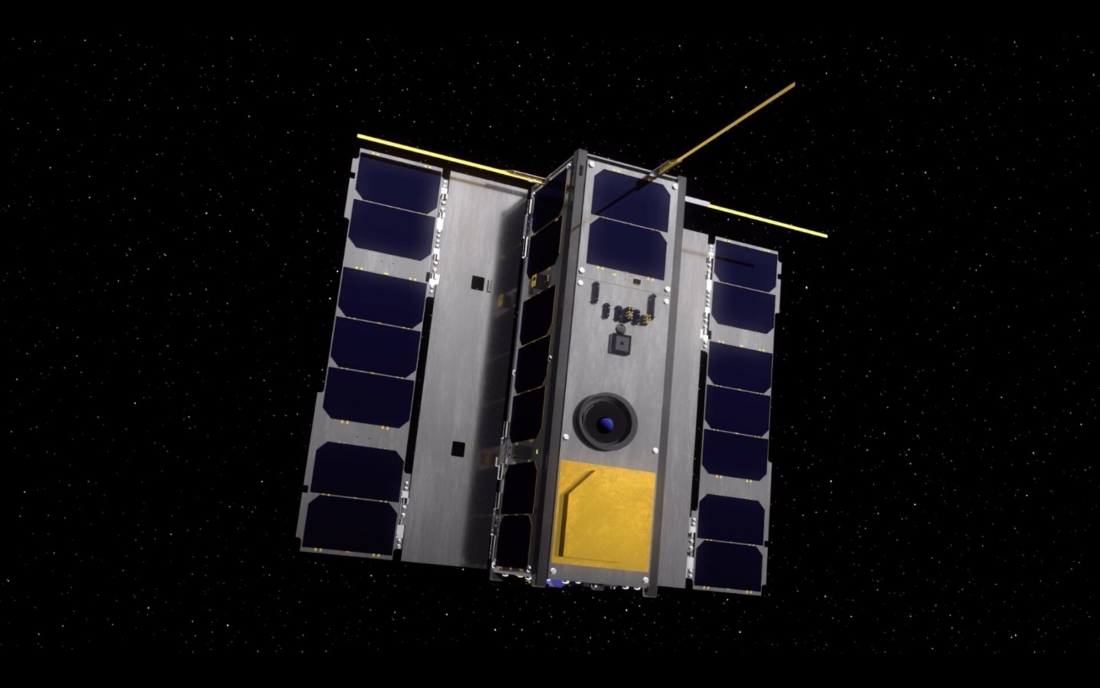 Thales Alenia Space, along with partners in the Saint-Exupéry Technological Research Institute (IRT), coordinated and funded the Responsive and Autonomous Imaging Chain (CIAR) project. CIAR tests the technologies needed to deploy artificial intelligence for image processing by embedded systems, whether on robots, satellites, drones or other vehicles.
The project was chosen for ESA's OPS-SAT technology demonstrator, which aims to show the improvements in mission capability once satellites are equipped with computers as powerful as those down on Earth. This cubesat is a real flying lab, used to test new techniques concerning mission control and onboard systems. The program was conducted by the Austria's Graz University of Technology as prime contractor, in conjunction with European partners.
In 2021, the CIAR consortium, working with ESA, successfully downloaded a neural network via a field programmable gate array (FPGA) device in a satellite. This was the first time a neural network had been deployed in orbit on this type of equipment – an achievement spotlighted during the previous congress.
This year, we're focusing on another application: the detection and classification of vessels from space (architectures used, performance before and after deployment).
AI will allow us, for example, to process and/or analyze images, detect any potential anomalies, obtain information concerning the trajectory of a platform, and analyze communications signals to detect jamming. Used in Earth observation, satellite navigation or telecommunications, AI would significantly expand the scope of application. AI will of course make satellites even smarter. Tomorrow's satellites with AI-based technologies could carry out tasks such as automated detection of anomalies, predictive maintenance and root cause analyses, even up to decision making. In short, artificial intelligence is an unrivaled gateway to autonomous satellite operation.
Video © Thales Alenia Space/Master Image Programmes - Illustrations: © Thales Alenia Space - © Thales Alenia Space/Imag[IN] - © ESA