In the Spotlight
Sentinel-1B: about to join Sentinel-1A in orbit!
In the Spotlight
Sentinel-1B: about to join Sentinel-1A in orbit!
The Sentinel-1B satellite left Thales Alenia Space's Clean Rooms in Rome and arrived to the launch base in Kourou, French Guiana. That will kick off the launch campaign, including functional tests, propellant filling, and mating with the launcher, for launch by a Soyuz rocket on April 22, 2016. The Sentinel-1 mission comprises two identical satellites, 1A, and 1B, each carrying a C-SAR (C-band synthetic aperture radar) instrument for all-weather, day/night images. Sentinel 1 C&D will be developed in order to eventually replace S1A&B at the end of their lifetime providing full continuity to the Sentinel 1 mission.
The Sentinel-1B satellite was integrated and tested at Thales Alenia Space's plant in Rome.
With Thales Alenia Space as prime contractor, the satellite includes many key components, including the T/R modules and the front-end electronics on the C-band SAR antenna, as well as the advanced data management and transmission subsystems and the onboard computer.
The Sentinel-1B satellite uses a Prima platform developed by Thales Alenia Space on behalf of the Italian space agency ASI. It will weigh about 2,300 kg at launch, and will be positioned in low Earth orbit at an altitude of 694 kilometers. It offers different operating modes, with spatial resolution down to 5 meters and swath widths from 80 to 400 kilometers.
Sentinel-1A is in orbit and has already transmitted a number of images of the Earth's surface, with a revisit time of 12 days. Sentinel-1B will improve the revisit time to just six days, enabling users to track changes in the Earth's surface even more quickly.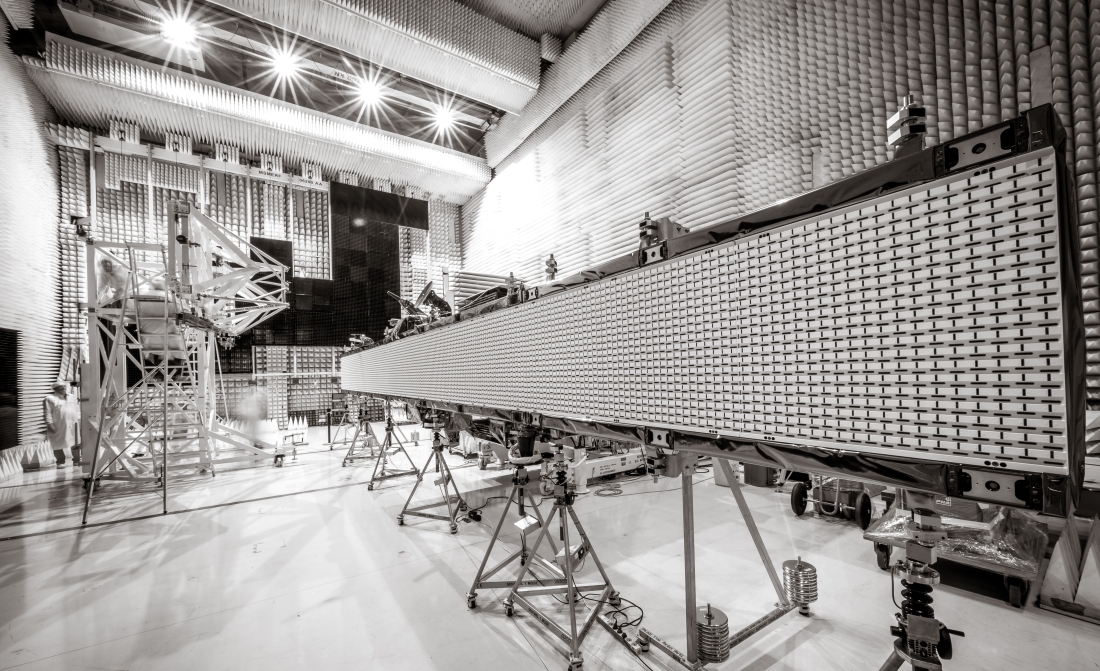 © Sentinel-1B © Thales Alenia Space/Imag[IN]
Photos copyrights: © Thales Alenia Space/Imag[IN]