In the Spotlight
REVOLVE(ing) around Toulouse!
In the Spotlight
REVOLVE(ing) around Toulouse!
We already told you about the REVOLVE project and its "REVOLVERS" back in May. Well, they're back and rarin' to go! The doctoral students handling this project, known as REVOLVE(RS), will be hanging out in the Place du Capitole in Toulouse, from July 7 to 13, for the event "Toulouse, European Capital of Science", to explain the project and share their passionate commitment to science and technology.
About REVOLVE
Introducing… the REVOLVE(RS)!
There are seven REVOLVER(S), from Germany, France, Greece, Italy and Switzerland. They all spent several months in Thales Alenia Space facilities in Toulouse, and are now delving into these advanced subjects. Mentored by 15 seasoned experts, the REVOLVE(RS) are already up to speed on these subjects. They had to embrace the industrial culture, meet specialists and researchers to help them refine work on their doctoral theses, which would take two or three years, and also team up with other partners. All about the REVOLVERS
A project keyed to the expectations of the telecom market
In the fiercely competitive space communications market, satellites today have to be smarter than ever. At the same time, payloads – and especially antennas – have to offer greater capacity, flexibility and agility. In particular, they have to be reconfigurable in orbit to adapt to an operator's changing requirements over a given mission. They also have to use higher and higher RF spectrums so that users can benefit from more bandwidth and greater throughput on their smartphones. But upping the frequency and providing reconfigurable links are not all that easy. It means developing integrated antennas, capable of generating a large number of electronically steered beams, and deploying expertise in integrated manufacturing processes, compatible with the space environment. Our "Lucky Seven" doctoral students must therefore come up with disruptive antenna concepts, based on emerging technologies in areas such as VHTS (very high throughput satellites), mini-GEO satellites, mega-constellations and 5G convergence.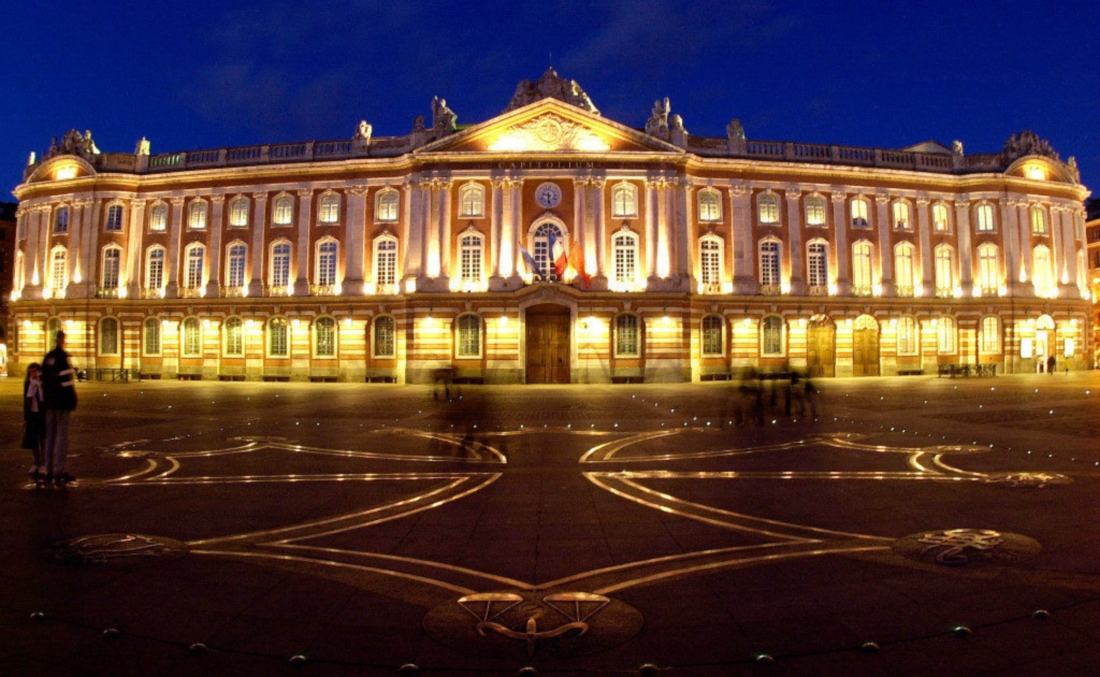 Playing host in Toulouse's Place du Capitole, they will try to teach the public about their research and explain the challenges involved. They will explain how radio-frequency (RF) waves for satellite communications work, based on entertaining demonstrations.
They will also compare them to more familiar bandwidths, such as light or sound, and even the Sun's warming rays, source of life on Earth. Of course, we can neither see nor hear RF waves, unlike our mobile phones and satellites, which count on these waves to transmit information.
The huge public square in Toulouse will also see the launch of a special "Space for Kids" contest, designed to create strong links between European schools, the teaching profession and partners in REVOLVE. This type of event ultimately aims to make space more understandable, following in the footsteps of recent actions by astronauts on the International Space Station. The idea is to spread knowledge of this exciting sector, often unfamiliar to the general public… and to reach out to the childlike curiosity that we all still harbor at any age. Join us in Toulouse at the Place du Capitole from July 7 to 13!
Project partners
This project received funding from the Innovative Training Network initiative, part of the European Union's Horizon 2020 program, under subsidy agreement No. 722840.
Copyrights: REVOLVE logo: © REVOLVE The REVOLVERS: ©Thales Alenia Space/J-P Grèzes Spacebus NEO: ©Thales Alenia Space/Master Image Programmes Satellite: ©Thales Alenia Space Place du Capitole: © Mairie de Toulouse