In the Spotlight
More than half of all Iridium® NEXT satellites now in orbit!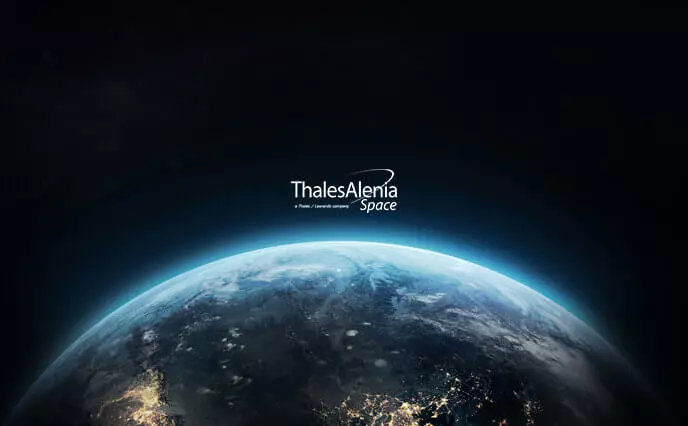 In the Spotlight
More than half of all Iridium® NEXT satellites now in orbit!
With the fourth Iridium NEXT launch complete, delivering ten new satellites to low earth orbit on a flight-proven SpaceX Falcon 9 rocket, the Iridium® NEXT constellation now has 40 communications satellites in orbit. Iridium and SpaceX rose to the occasion, since they reused the first stage of the rocket that had already launched the second batch of Iridium NEXT satellites into orbit on June 25, 2017 – making Iridium the first company to reuse a SpaceX rocket stage within the same program. The Iridium® NEXT satellites that will be launched during the fifth and sixth launches are already available and are scheduled to launch out of Vandenberg Air Force Base in the first half of 2018.


Global coverage
The Iridium NEXT constellation, built by Thales Alenia Space as prime contractor for Iridium, offers global connectivity via 66 interconnected satellites at an altitude of 780 kilometers. An additional nine spare satellites will be launched to a parking orbit, and six more spares will remain on the ground. This global network provides unrivaled capacity for communications on the move (people, land vehicles, aircraft, ships), and operates worldwide, including over oceans and the poles. There are nearly one million Iridium subscribers worldwide.


Designed to save lives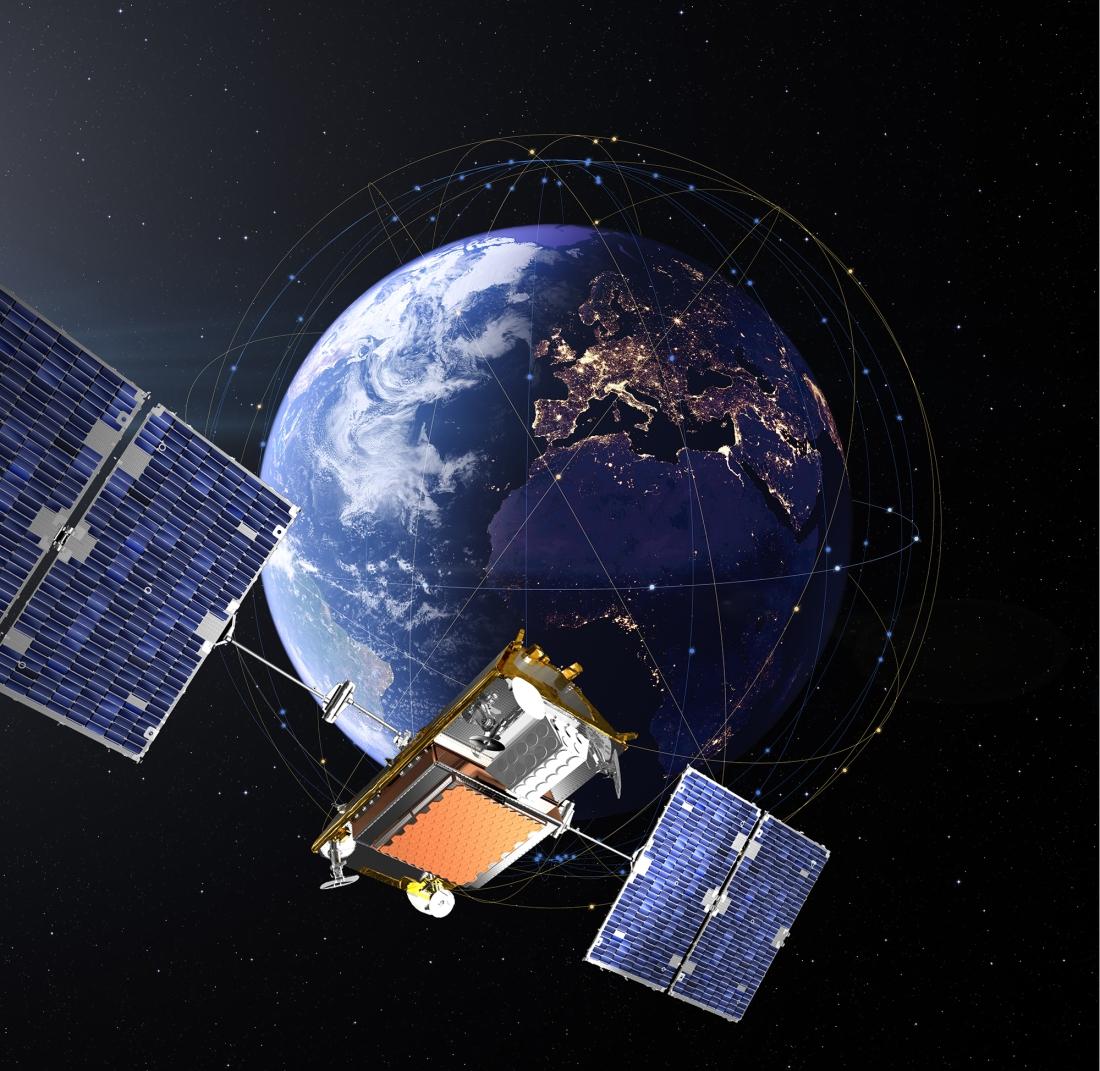 Thanks to its global coverage and independent operation, not requiring ground infrastructure all over the world, Iridium NEXT provides vital assistance under very challenging conditions, such as in isolated areas, during natural disasters or conflicts, etc. In the autumn of 2017 the system took over significant amounts of phone traffic for the terrestrial network in Puerto Rico, when nearly all of it had been destroyed by Hurricane Maria. Its independence from ground infrastructures enables secure and reliable communications when needed most.


Thales Alenia Space's role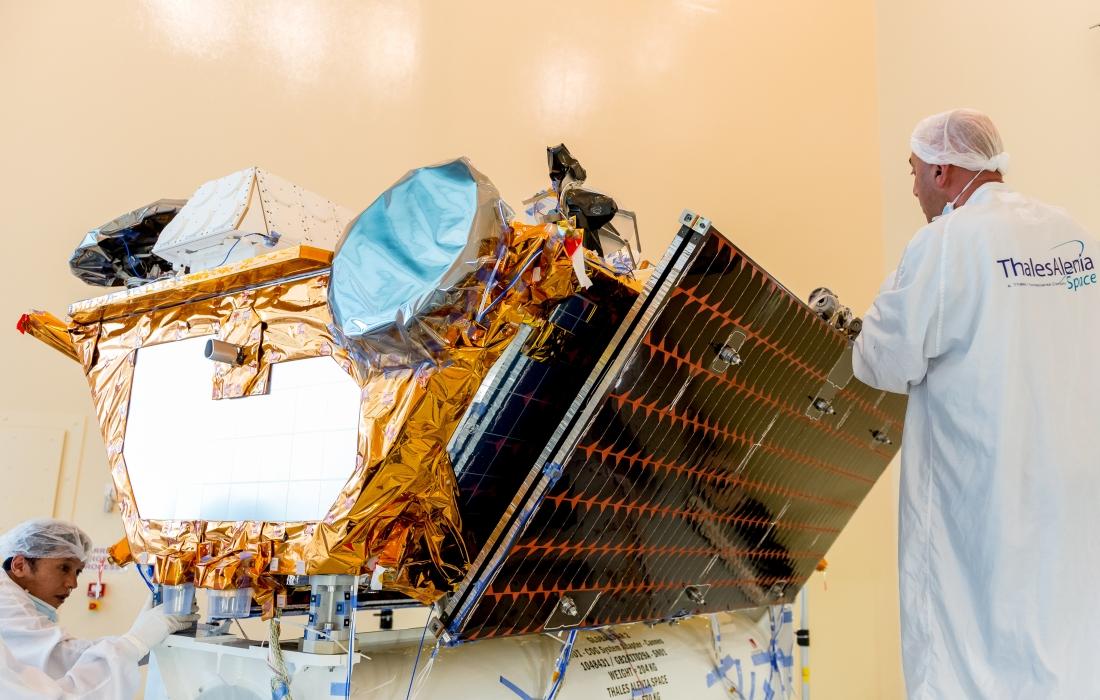 As program prime contractor, Thales Alenia Space is in charge of defining, producing and testing the complete Iridium NEXT system. It is responsible for all engineering and integration, operations and in-orbit testing of the 75 satellites launched and additional six satellites serving as ground spares. The satellites are manufactured by Orbital ATK, based in Gilbert, Arizona, working as a subcontractor to Thales Alenia Space. Orbital positioning and in-orbit tests are carried out by Thales Alenia Space teams at the Iridium Satellite Network Operations Center (SNOC) in Leesburg, Virginia.
A challenging program!

The challenge facing Thales Alenia Space on this program was not only to deliver the satellites, but above all, having to show that it was capable of commissioning a complete system, while ensuring its compatibility with the previous generation of satellites. The Iridium NEXT satellites in the first three launches showed that they were compatible with the system already in place, while results of the initial functional tests were in line with, and even exceeded, Iridium's expectations.

Thales Alenia Space is a major actor in low and medium orbit constellations of communications satellites, having produced 125 satellites as prime contractor for programs including Globalstar 2 (24), O3b (20) and Iridium® NEXT (81). The company began to build up this expertise in early 1990s, when it made the payloads for 72 satellites in the first-generation Globalstar system, along with the thermo-mechanical structures in the platform, while also handling assembly, integration and testing (AIT) operations for all satellites.

The success of this fourth launch for Iridium NEXT further consolidates the company's reputation for unexcelled expertise as prime contractor for sophisticated satcom systems.


2017, a record-breaking year!
An impressive total of 46 Thales Alenia Space-built satellites were launched in 2017: the first 40 Iridium
®
NEXT satellites, plus Telkom-3S (Indonesia), SGDC (Brazil), KOREASAT-7 and KOREASAT-5A (South Korea), Hellas Sat 3/Inmarsat S EAN and Mohammed VI – A satellite (Morocco).
Copyrights:
Artistic views: ©Thales Alenia Space/Master Image Programmes
First photo: ©Thales Alenia Space/Imag[IN]
Second photo: ©SpaceX