In the Spotlight
Let's get more women into the aerospace industry!
In the Spotlight
Let's get more women into the aerospace industry!
AirEmploi, the leading Aerospace Employment Forum, spotlighted a great initiative at the Paris Air Show aimed at inspiring young women to pursue careers in the aerospace industry. A contest is held every two years for teams of female students from 25 middle and senior high schools across France. On June 18th, the first prize was awarded to students from the Lycée Jules Ferry high school in Cannes, whose mentors are engineers at Thales Alenia Space. As part of the initiative, Thales Alenia Space had opened its doors to eight girls from the school on International Women's Day on March 8 this year to present career opportunities available in the space sector.
Our young award winners were clearly thrilled to be taking part and could hardly contain their enthusiasm when they visited the Space Experience on the Thales stand! We actively encourage this type of initiative, which enables young women to see for themselves what a great variety of careers are on offer in the space sector — and perhaps inspire a few vocations! At Thales Alenia Space, our expertise spans a broad range of areas, from satellite telecommunications and Earth Observation to navigation and space exploration. This means that the men and women who work for us can be involved in a whole host of different projects concerning subjects such as bridging the digital divide, environmental management, meteorology, oceanography, and deep space exploration. In fact, some of them have even worked on a satellite called the Trace Gas Orbiter, launched on the 2016 ExoMars mission, that is in orbit around Mars!
Space plays an integral role in our everyday lives. It connects people around the globe via the Internet or mobile phones, and helps protect our planet and the people on it. For example, when you find your way using the GPS on your smartphone (and now via Europe's own Galileo system), you can do so thanks to space technology.
Thales Alenia Space is active in every aspect of the industry. Did you know for instance that, when you check the weather forecast, the data is transmitted by satellites made by Thales Alenia Space? Or that the amazing photos of our planet shared on social media by ESA astronaut Thomas Pesquet were taken from the Cupola on the International Space Station (ISS) which was designed and developed by Thales Alenia Space in Turin? We also had the privilege to welcome Thomas Pesquet as an intern in our Thales Alenia Space's Cannes plant in 2001. True story!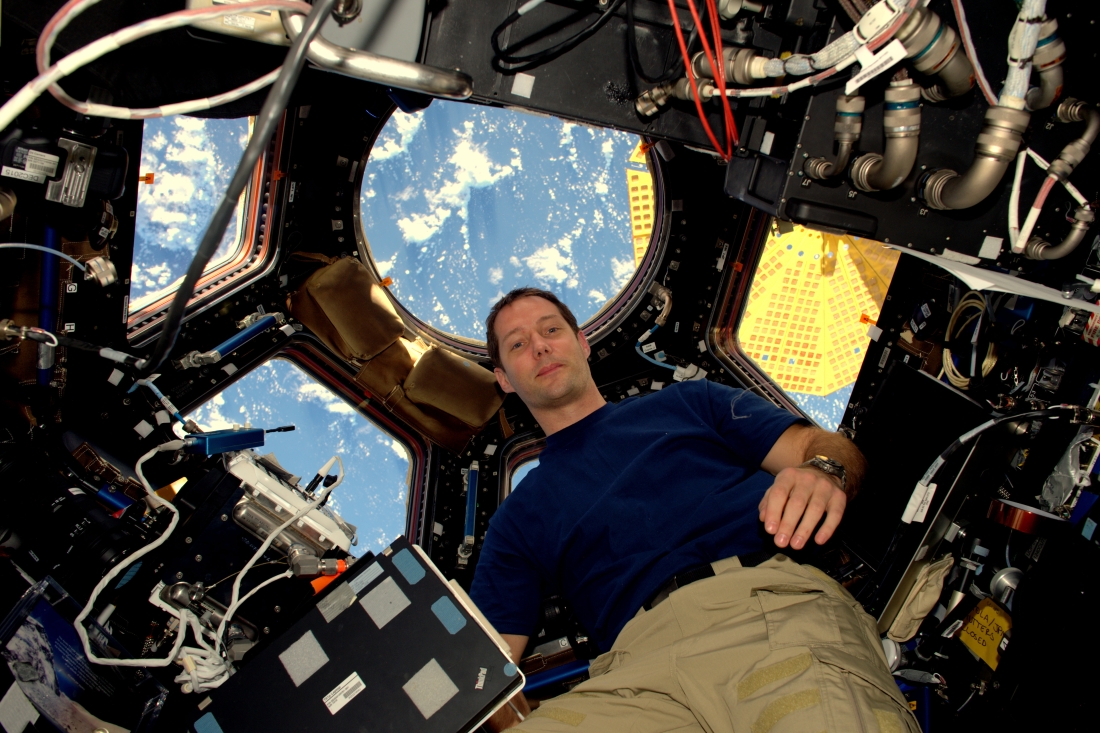 Space technology is involved in just about everything we do! Our mission at Thales Alenia Space is embodied in "Space for Life". This is the purpose of the women and men who work at our 17 sites in nine countries.
Is the space industry a "man's world"? Far from it! From engineers and technicians to managers and world-renowned experts, Thales Alenia Space has many outstanding women on its staff! Among them, we also have a windsurf champ, Claire Tetard, who will attend the Olympic Games! And they're all passionate about space and technology.
Diversity and inclusion are top priorities for the Thales Group. Whether it's gender or culture, we believe that workplace diversity is one of our greatest assets.
We were keen to be involved alongside AirEmploi which, through its active engagement with companies, high schools and training providers, helps to combat stereotypes and revamp the image of the aerospace industry.
"Our participation alongside AirEmploi is perfectly in line with Thales Alenia Space's commitment to diversity and inclusion," explains Laura Berneri, Communications Director at Thales Alenia Space, who represented the company during the ceremony.
So once again, kudos to our three high-school students for their success and to Air Emploi for this fantastic initiative!
Photos copyrights: © Thales Alenia Space/Briot - © Thales Alenia Space/Imag[IN] - © ESA/Thomas Pesquet - © Thales