In the Spotlight
Introducing an unusual job: Additive Manufacturing technologies development manager
In the Spotlight
Introducing an unusual job: Additive Manufacturing technologies development manager
Today, March 8, is International Women's Day, a timely moment to introduce you to a woman with the unusual job of managing additive manufacturing technologies in the space sector. Meet Florence Montredon, who explains the different facets of her job, including what exactly is additive manufacturing, perhaps better known to the public as 3D printing, and how this futuristic technology is used to help build satellites.
Space Q&A: Hello Florence Montredon.
Florence Montredon:
Hello.
Space Q&A: You're in charge of additive manufacturing technologies at Thales Alenia Space. Could you explain this job to our readers?F.M: My job entails qualifying new materials and/or processes so they can be used in the satellite production process. I play the role of "expert", and work closely with our design departments, R&D and program management. For more than six years now, we've been working on a vast project to produce satellite parts using additive manufacturing, or AM? The AM process makes objects from a digital model. They are built up by melting a powder or wire (in plastic or metal) in a number of successive layers. The operation is carried out by a computer-controlled "printer", using a 3D digital model from a computer-aided design (CAD) system.
Space Q&A: Do you have any concrete examples to date of additive manufacturing at Thales Alenia Space?F.M: Several parts made using this process have already been flight-qualified on the TurkmenAlem and Arabsat-6B telecom satellites, both of which are in orbit and operational. The Koreasat 7 and 5A satellites will incorporate the largest parts ever made in Europe with the additive manufacturing process – aluminum antenna brackets. And that's just the beginning! Our colleagues in Turin were very involved in developing the first spaceborne 3D printer made in Europe, which was already tested on the International Space Station in a very successful experiment. Furthermore, this technology is seeing fast growth in a wide range of sectors, including the aircraft and automobile industries, and I'm sure it will become increasingly important in the near future. It's also worth noting that additive manufacturing is not just a brand-new manufacturing process: it is in fact a much further-reaching concept that entails a real revolution in design: it means we now have to work in multidisciplinary teams, in close collaboration between design, manufacturing and inspection units.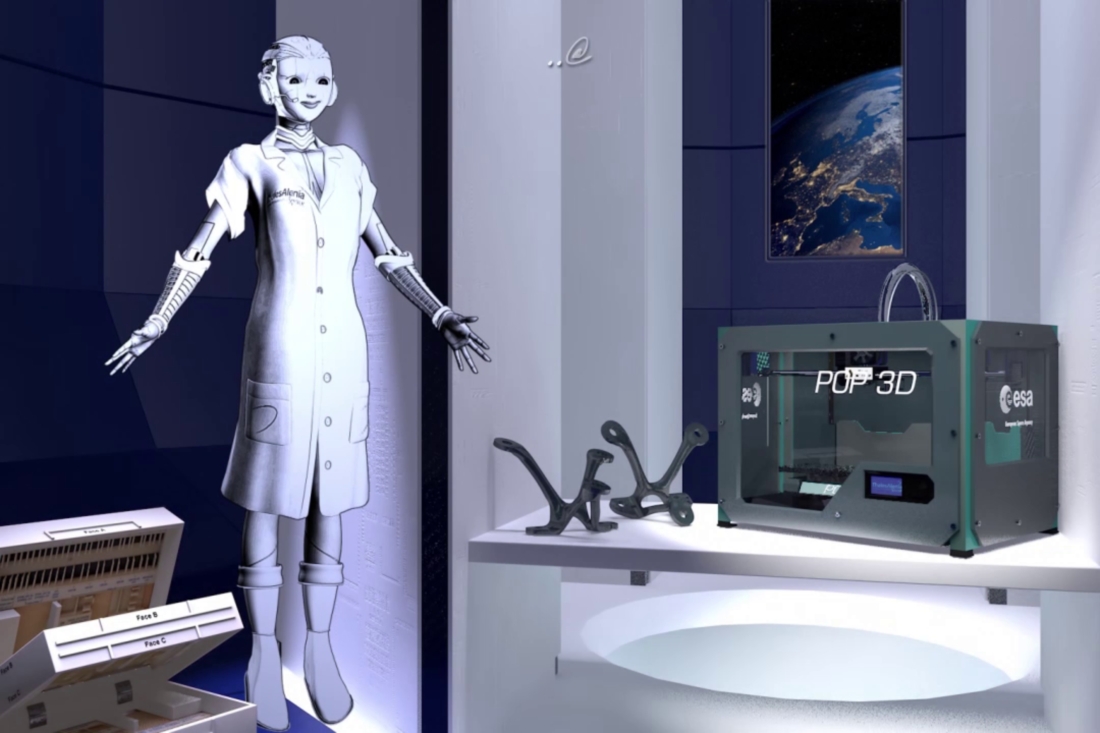 Could you briefly describe your career path? How did you wind up in AM?F.M: In fact, at the beginning I had more of a literary bent, but teachers persuaded me to switch to science. I listened to them, and studied chemistry. After earning a chemical engineering degree, plus a post-grad degree in physical-chemical analysis, I worked in a small company for four years. That was a very instructive experience. It taught me how to work in a team, and to manage a project from end to end, independently. I joined Thales Alenia Space in 2000. I worked in various areas, such as technical assessments, production support, R&D and management, before getting interested in AM in 2009. Today, this technology is part of the company's "Future Factory" project, which means making advanced technologies and innovation – robotics, cobotics, 3D printing, etc. – an integral part of corporate strategy.
What would you say are the three main qualities needed in your profession?F.M: First, a meticulous approach: once a satellite's in orbit, you can't just bring it into the repair shop! Secondly, adaptability: you have to strike a balance to validate ambitious flight applications, while also being realistic about meeting technical specifications. And thirdly, perseverance: innovation often runs into the all-too-human characteristic of resisting change. So you have to be persuasive, and also know how to take risks if you want to continue to innovate.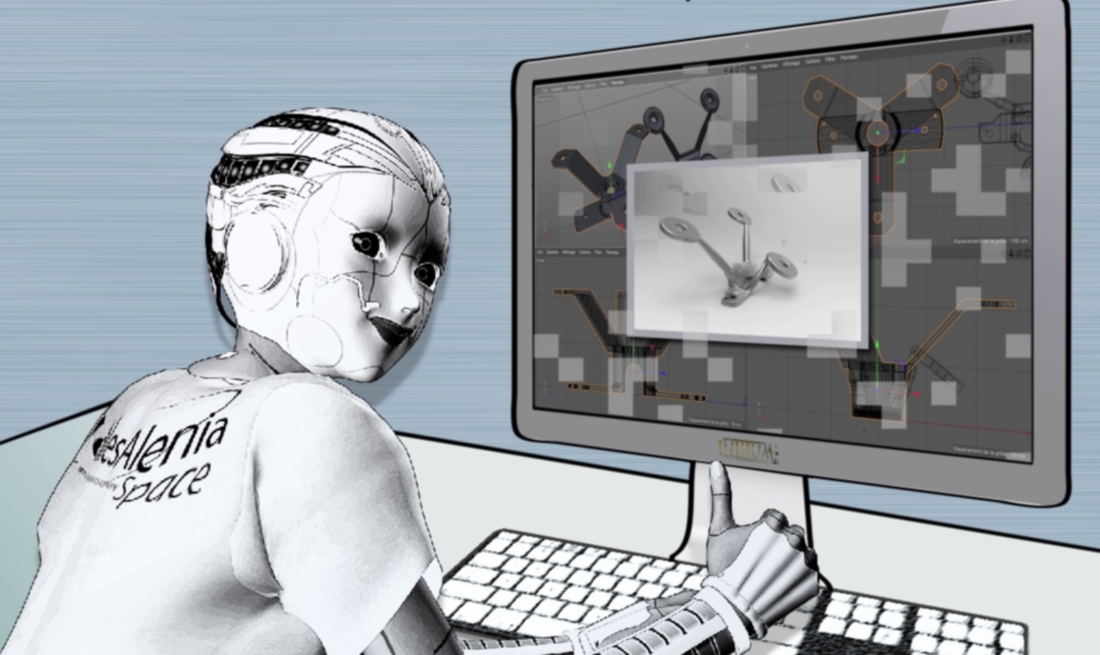 Which event in your career in the space industry marked you the most?F.M: The introduction of our first part made by additive manufacturing, on the TurkmenAlem satellite. All of us who worked on this project were very proud of this achievement.
What advice would you give to the upcoming generation of female high school or college students who are interested in a career in science and technology?F.M: I would advise them to find their own path. It's very possible to go into science while remaining very creative. Innovation really comes into its own in an open environment, one that is multicultural, interdisciplinary and without barriers Today's female high school and college students who are passionate about science and new technologies are in an excellent position to come up with tomorrow's innovations.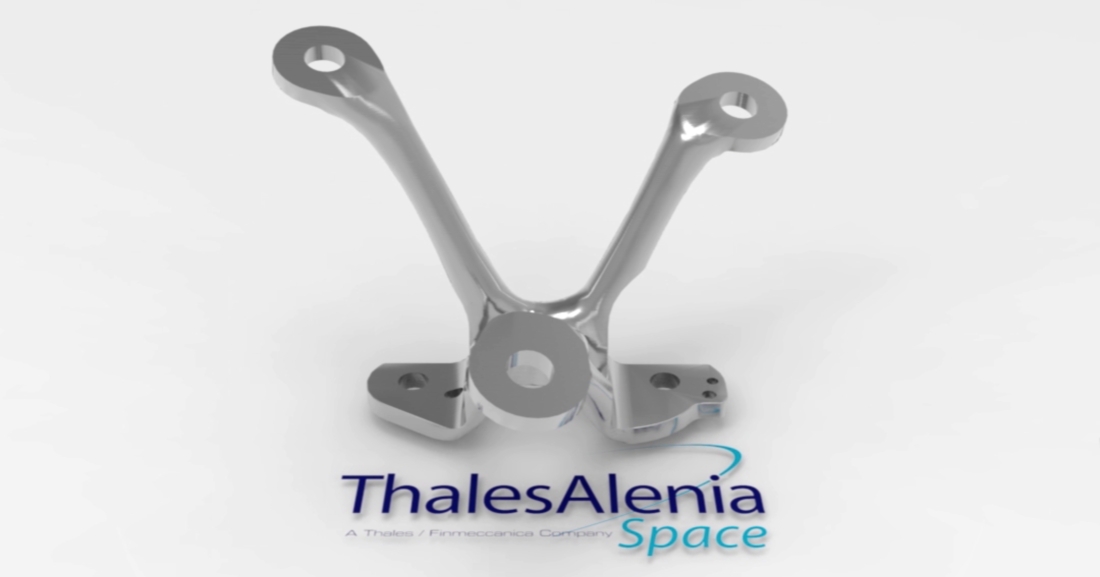 Would you advise them to work in the space industry?F.M: Absolutely! It's a very impressive industry, one in which we're pushing back human limits. Space is infinite, and so are the career opportunities in this field. I'm sure that the space industry will continue to spearhead the innovative projects that will soon become part of, and transform our daily lives.
…and if you had to do it all over again?F.M: I wouldn't hesitate a second!
Photos copyrights: © Thales Alenia Space/Initium3d