In the Spotlight
ExoMars 2016: 30 days to Lander separation!
In the Spotlight
ExoMars 2016: 30 days to Lander separation!
Just one month from today, on October 16, 2016, the Entry Descent and Landing Demonstrator Module (EDM), dubbed Schiaparelli, will be released by the Trace Gas Orbiter (TGO) and start its three-day descent towards Mars.
Three days coming down!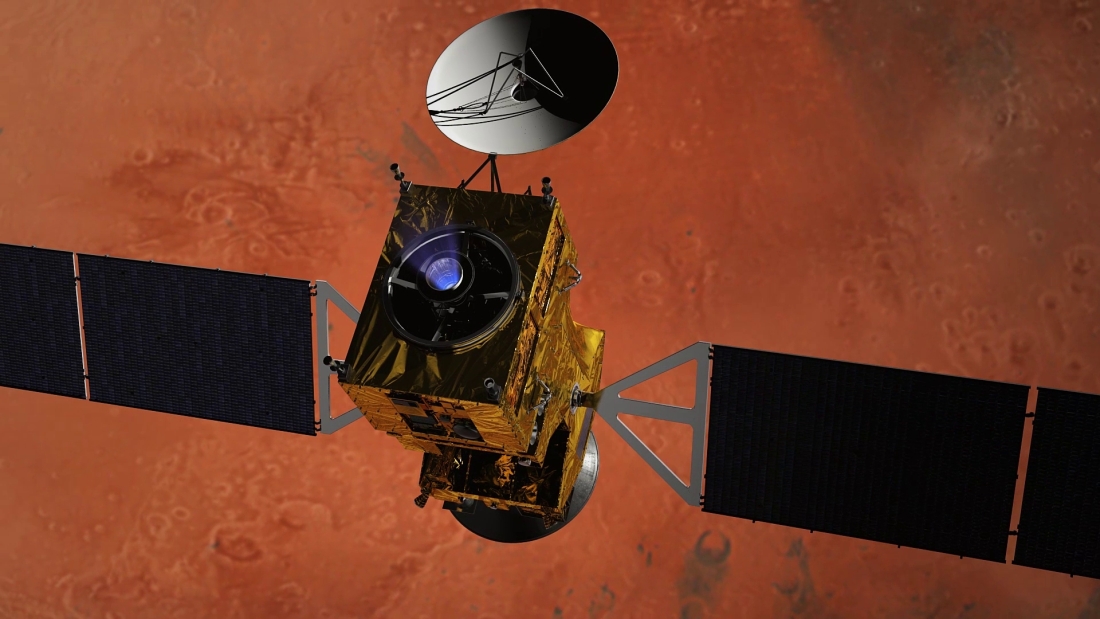 The challenge is obviously to perfectly control the module's descent. From its interplanetary speed of 5.8 kilometers/second, the EDM will drastically slow down once it enters the Martian atmosphere. At an altitude of 10 kilometers and a speed of slightly less than Mach 2, the EDM will deploy a special parachute to further slow its descent rate. Next, the heat shield will be jettisoned to give the radar altimeter a clear view of the Martian surface. At that point the lander starts its carefully controlled descent sequence, using guidance, navigation and control sensors, plus nine hydrazine thrusters (each rated at 400 newtons). As it approaches the surface the thrusters will be turned off, allowing the module to land gently, with a gravity assist. The initial impact on the Red Planet will be cushioned by a collapsible honeycomb structure designed to protect the module and its sensitive instruments.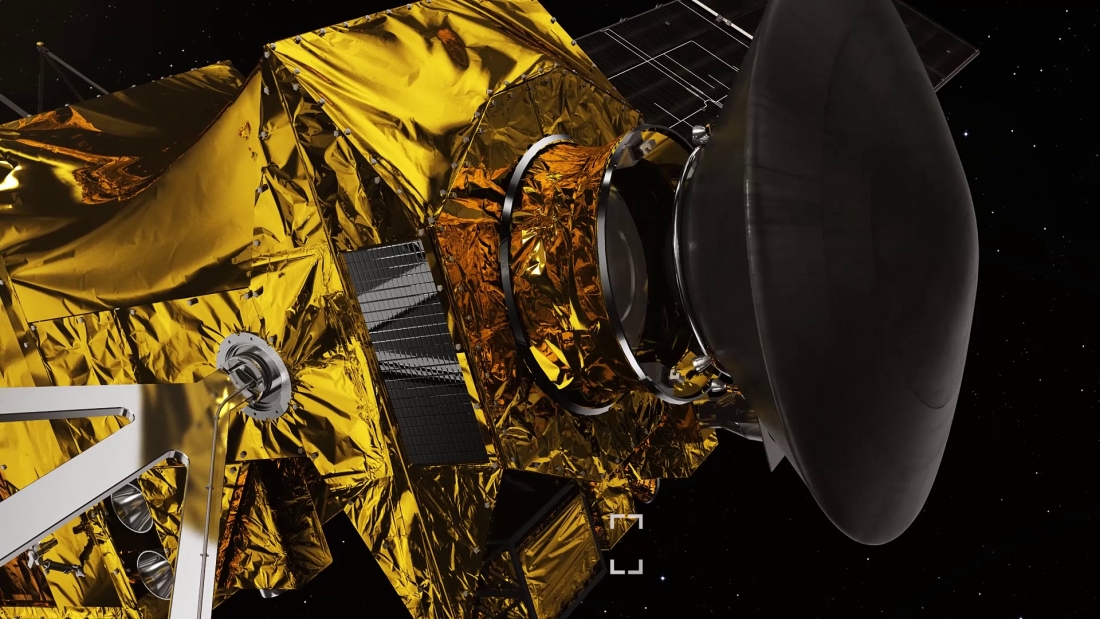 Paving the way for 2020!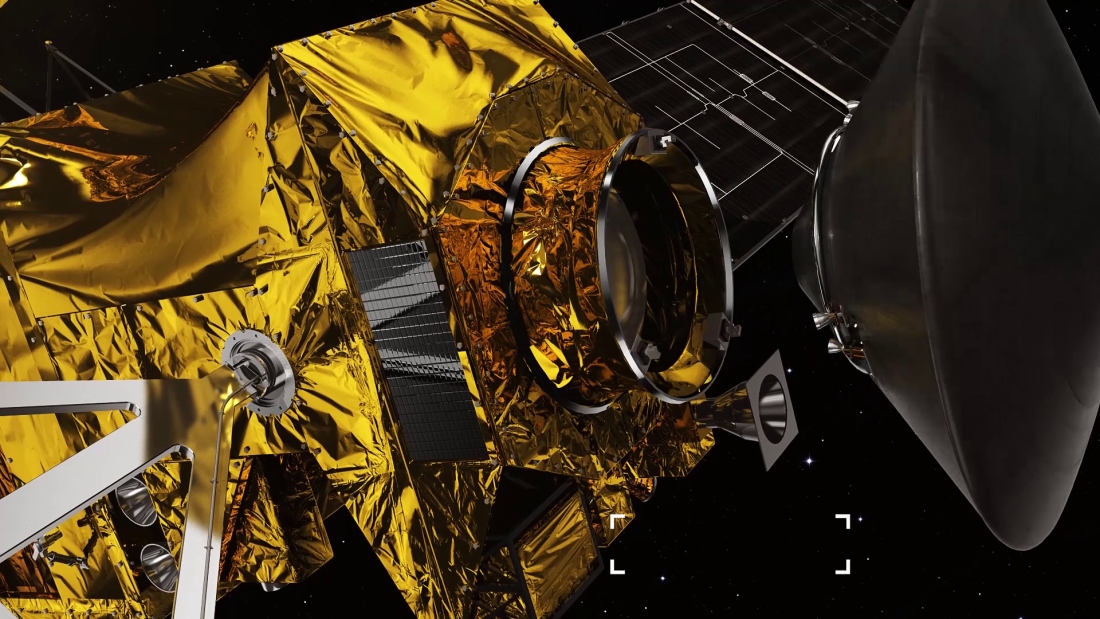 The current mission will allow us to gather large amounts of data during the atmospheric entry phase, in particular validating the concept and technologies that ensure a safe descent and landing on Mars. The EDM's scientific payload measures wind speed, humidity, atmospheric pressure, ground temperature, atmospheric transparency, electrical fields and much more. Meanwhile, the TGO will circle the planet at an altitude of 400 kilometers, keeping an eye on the atmosphere and the planet's surface. It will study gas traces in the atmosphere, helping us search for life on Mars. Operating until 2022, the orbiter will investigate the Martian surface, paving the way for the follow-on 2020 mission. Both missions are being conducted by Thales Alenia Space as prime contractor, on behalf of ESA and Russian space agency Roscosmos.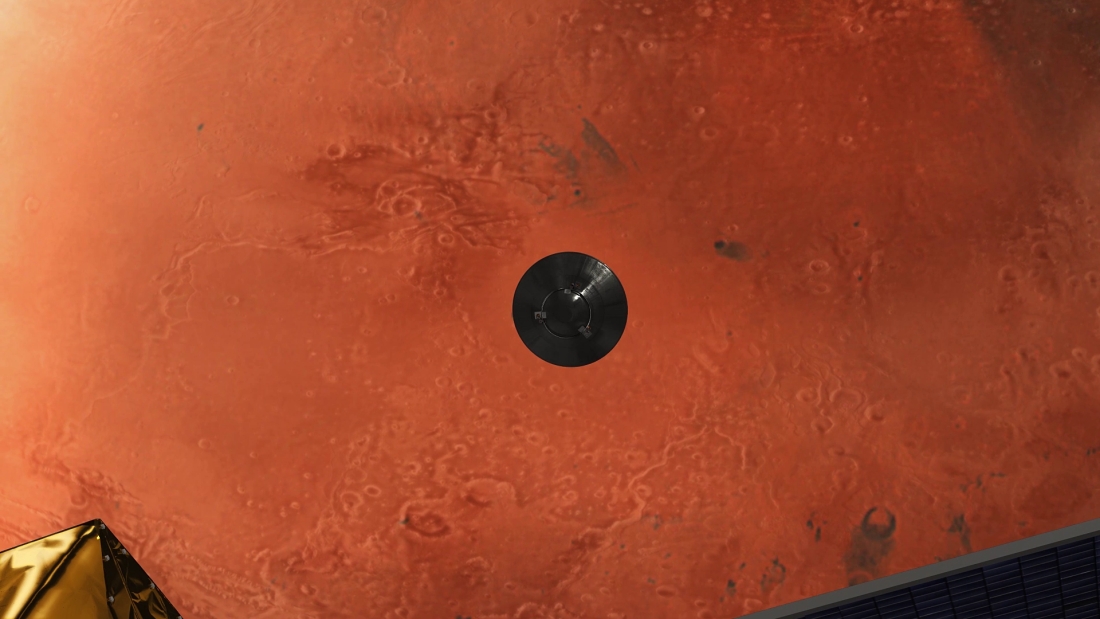 So close – and yet so far!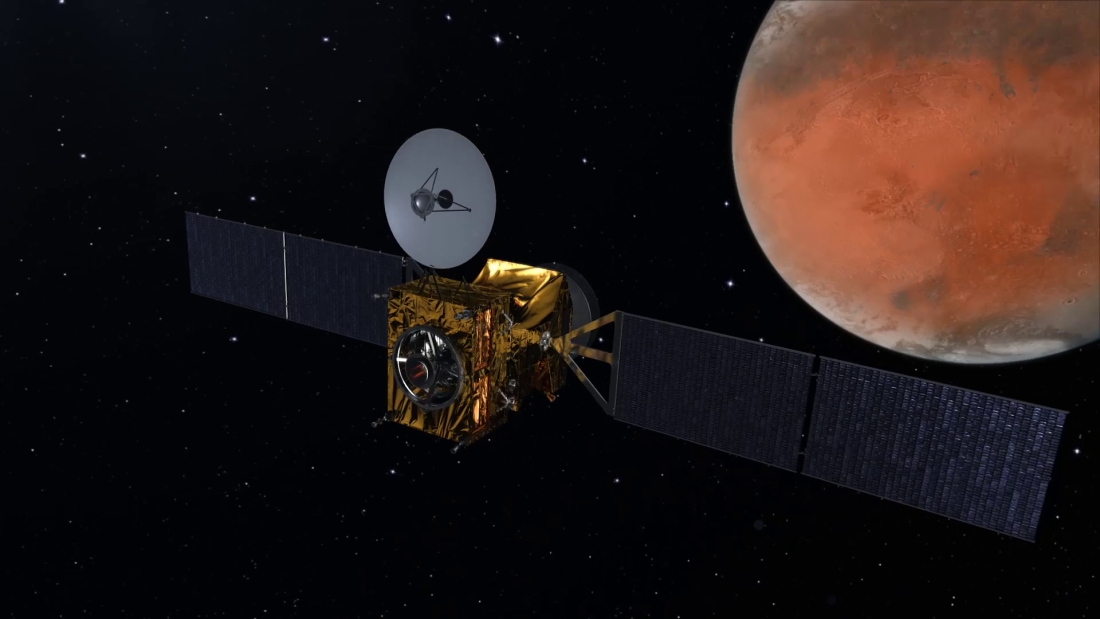 Emotions are running high as everyone is waiting with baited breath for the "grand finale" of the ExoMars 2016 mission on October 19, 2016, when the Schiaparelli module will land on Mars! But it still has 60 million kilometers to travel before landing. Stay tuned to our own "Martian Chronicles" for the latest news.
Copyright: © Thales Alenia Space/Master Image Programmes